New homes for Guyra Greater Gliders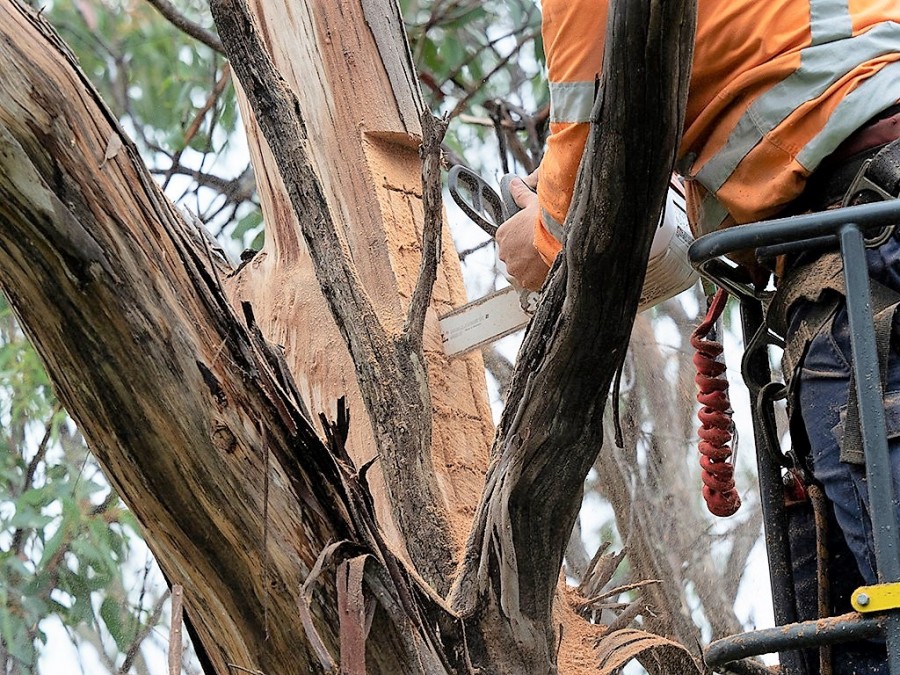 04th May 2021
The sight of a chainsaw being taken to precious trees in the Wattle Ridge Indigenous Protected Area of Northern NSW for a housing project would normally create protest, but Indigenous Rangers, backed by Morrison Government funding are providing shelter and nesting sites for the Greater Glider near Guyra.
The 2019-20 Black Summer bushfires were especially harsh on Greater Gliders burning approximately 42 per cent of their known habitat in NSW alone, to the extent that Greater Glider was one of 10 priority species recently included in a $10 million program to coordinate national recovery efforts through the appointment of individual species coordinators.
The Morrison Government has previously funded $200,000 through the Regional Land Partnerships Bushfire Recovery program for the unusual 'housing project' which has now delivered nearly 60 dwellings.
Greater Gliders nest in the hollows of mature Eucalyptus trees, however many of these trees were severely impacted or lost in the bushfires.
Minister for the Environment Sussan Ley said that the inspired project was providing much needed on-the-ground action for one of the species hit hardest by the bushfires.
"During the bushfires, 90 per cent of Wattle Ridge Indigenous Protected Area was burned," Minister Ley said.
"The artificial hollows created by arborists will replace those that were damaged and increase the number of hollows available to support recovering greater glider populations.
"The artificial hollows will provide crucial shelter and nesting sites for the Greater Gliders, with the results of this emerging technique informing future bushfire recovery for native mammals who live in trees."
The artificial hollows are created by chain-sawing out hollows, a method that is more effective than traditional wooden nesting boxes as they can have temperatures exceeding 50 degrees during hot weather and are typically occupied by other bird and mammal species.
Managed by the Banbai rangers the Traditional Owners, cultural burns will be undertaken to promote natural regeneration and protect sites from future bushfires, while working collaboratively with researchers and specialists to identify and employ a safe and effective method to survey hollows without disturbing the gliders.
The artificial hollows project is being delivered by Northern Tablelands Local Land Services.
It is funded as part of the Australian Governments $200 million investment in bushfire recovery for wildlife, with $110 million over the next two years being dedicated to support action across regions identified as most vulnerable after the Black Summer bushfires.