7000 hectares burnt out in Wandsworth & Llangothlin fires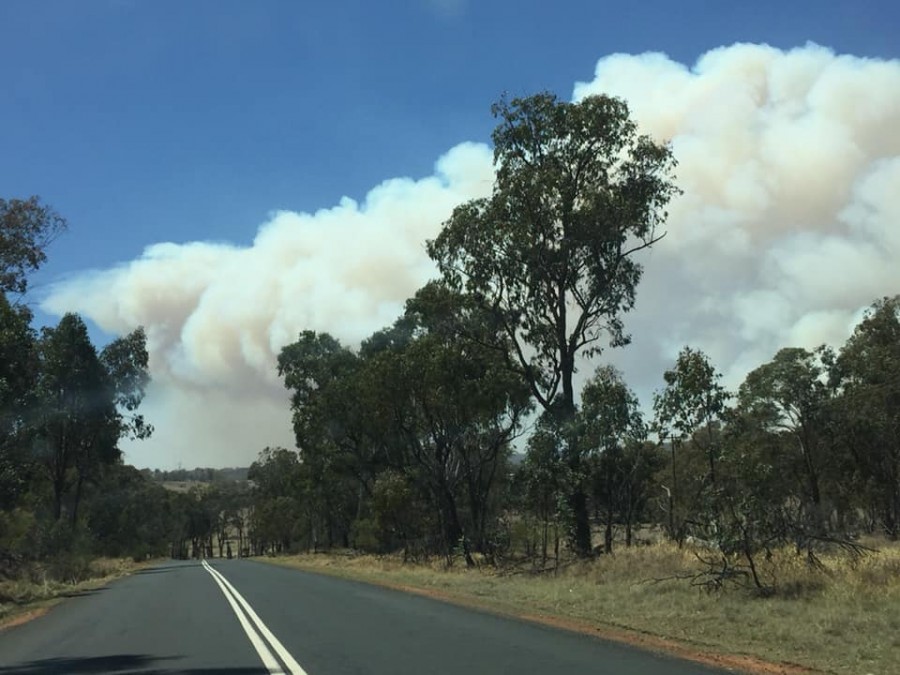 11th Nov 2019
Janelle Stewart
UPDATE: Fire danger for tomorrow is now extreme. Ben Lomond, Black Mountain. Guyra Central. Ebor and Bald Blair schools are on the list of closures for tomorrow.
Almost 7000 hectares have been burnt out in fires to the North West of Guyra. A fire that began at Wandsworth on Thursday has now burnt out 5712 hectares around the Single State Forest and adjacent properties. Due to the dangerous conditions on Friday firefighters focused their efforts on defending houses and rural assets in the area.
The strong winds on Friday resulted in a number of spot fires, the most significant of which has now burnt out a further 1142 hectares near Whans Road Llangothlin. This fire is believed to have started from embers which travelled around 9km from the Wandsworth blaze.
The Guyra Road between Tingha and Guyra remains closed due to the ongoing threat. Worsening conditions are expected tomorrow, with a total fire ban in place across the whole of NSW. Ben Lomond Public School is one of dozens across the State that was closed on Monday due to the uncertain conditions. It will remain closed on Tuesday with the fire danger for the New England area rated as severe.
Premier Gladys Berejiklian has declared a State of Emergency ahead of the predicted catastrophic fire conditions in many areas of the State. A natural disaster has also been declared meaning short and medium term assistance for fire effected landholders is available.
Anyone requiring assistance with emergency fodder, emergency water or livestock or animal evacuations should call the NSW Agricultural and Animal Services Hotline on 1800 814 647.
The NSW Rural Assistance Authority is also on hand to provide support - you can contact RSS staff on 1800 678 593.
To keep up to date the latest information visit the RFS website https://www.rfs.nsw.gov.au and download the Fires Near Me App. For emergency information, tune into ABC New England North West and heed any warnings which are given.