Wandsworth Hall to get new amenities block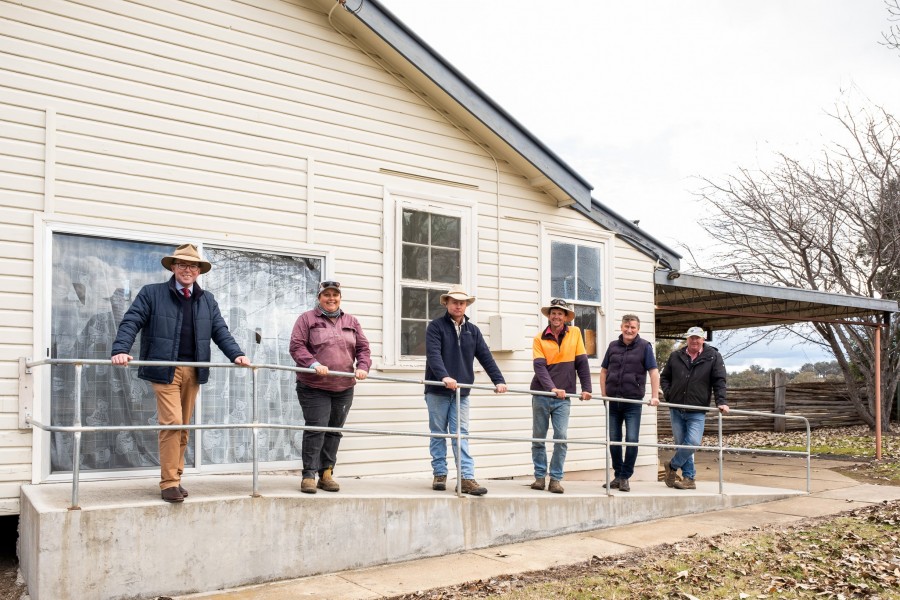 27th Jul 2021
A STATE Government COVID-19 support program has seen funds flow for the historic Wandsworth Hall, with Northern Tablelands MP Adam Marshall announcing a $34,155 grant to install a new toilet block.
"This grant is a huge win for the Wandsworth Hall committee members and the local district, providing the money needed for a long-awaited new toilet block," Mr Marshall said.
"Funds will be spent demolishing the existing amenities, before a new accessible toilet is constructed in its place.
"The new amenities will improve the hall's functionality and make it a more attractive venue for locals to hire out for parties, weddings and rural landholder forums.
"In 2019, the Wandsworth and Llangothlin bushfire burnt out more than 7,000 hectares.
"Events like that highlight the need for Wandsworth to have a safe and accessible public space where locals, of all level of mobility, can gather in the event of a disaster.
"I congratulate the hall committee for doing such an outstanding job maintaining the hall and grounds for the enjoyment of the local community."
The Crown Land Manager COVID-19 Recovery Support Program is providing $4.1 million in grants statewide to help Crown land managers recover from the pandemic by funding asset improvements and work, health and safety plans on reserves.
Its purpose is to boost the social benefits of Crown reserves, increase their capabilities to operate in a COVIDSafe way and support the local economic recovery through employment.