Enormous effort at Cross Country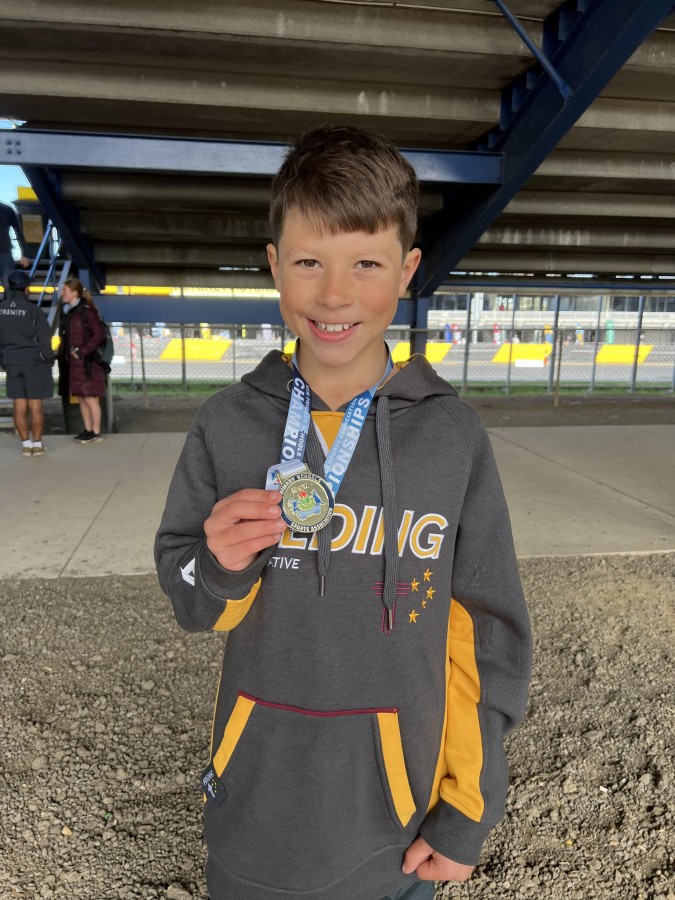 25th Jul 2023
On Friday the 21st July Flynn McFarlane travelled to Sydney to Represent St Mary of the Angels and the Armidale Diocese in the NSW PSSA Cross Country championships. Competing amongst the best of the State's runners, Flynn put forward his best athletic ability, courage and determination to become the 56th fastest 10yr old boy over 2000m in NSW and assisting the Polding 10 year old boy team to win best region.
Receiving a medal for his outstanding efforts Flynn come home feeling very proud of his accomplishment and thrilled to of made it so far in cross country running at such a high sporting level.
An enormous effort from Flynn, Congratulations on a well-deserved achievement.