Armidale Probus come up the hill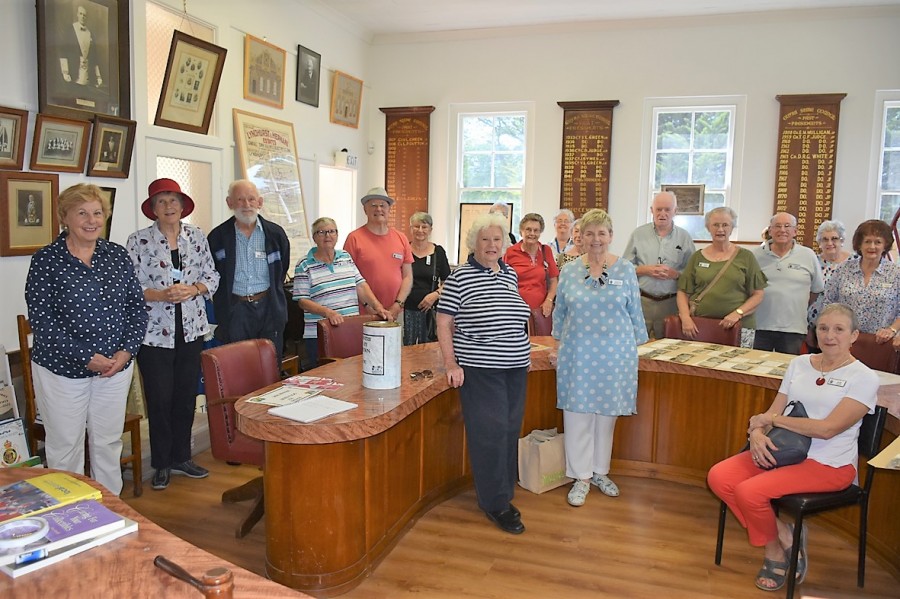 10th Mar 2020
Janelle Stewart
Members of the Armidale Probus Club visited Guyra last week, enjoying a visit to the Guyra Museum, and seeing some of the other sights in the area.
Many of the members have close connections through family and friends and enjoyed seeing familiar items in the museum. Dorothy Lockyer from the Guyra and District Historical Society conducted a guided tour of the Museum and was able to provide some interesting insights into local history.
Robyn Jackson joined the group at the museum and later gave an interesting talk on Guyra and the establishment of the tomato farm and general information from her time as Mayor.
The group enjoyed morning tea on the highway near the big lamb and then boarded the bus and drove out to the tomato farm which was an eye-opener for those who had not seen it before. They were impressed with the size and scale of the operation.
On the way home, they took a detour to visit Malpas dam and view the beautiful scenery – once again it was the first time for some to see the dam which supplies water to Armidale.
The group as a whole was most impressed with Guyra and the museum in particular and appreciated the wonderful welcome.
The visitors had such a good time they will definitely return at some stage.
Guyra and Armidale Probus regularly come together for social occasions and enjoy the opportunity to interact throughout the year.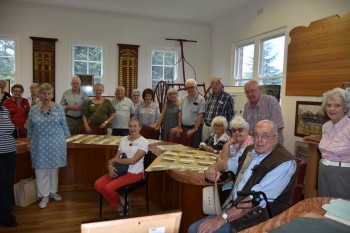 click for larger image