Premier's Debating Challenge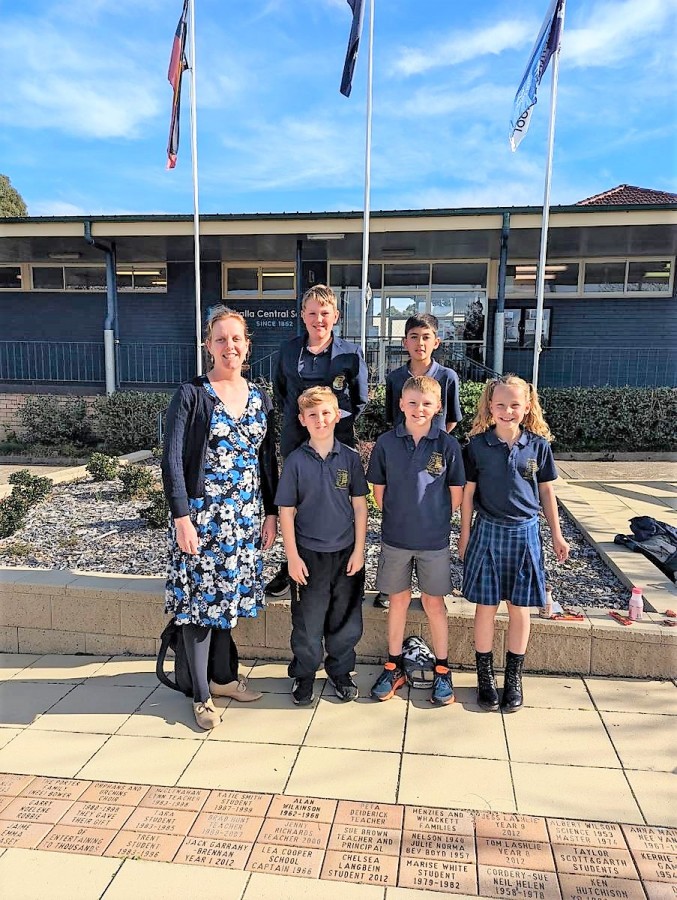 31st May 2022
On Thursday the 19th of May, Mrs Bronwyn Paull and Mrs Michelle Kliendienst took the Year 5 Guyra Central School Stage 3 Debating team to Uralla Central for the first round of the Premier's Debating Challenge.
The Premier's Debating Challenge is open to all NSW government schools with the aim of developing the reasoning and public speaking skills of students from Years 5 and Year 6. The debating team was Tom Ward (1st speaker), Dean Rumbel (2nd Speaker) and Elsa Kliendienst (3rd Speaker) and William Collins (4th Speaker) and Zac Raper (support team member).
The topic was: That we should ban all tests in primary schools. Our Guyra Central team was the negative team and they spoke clearly with a well structured debate. Our GCS team won the debate.
Mrs Christmas was the adjudicator, who came from Tamworth to adjudicate the debate and she gave our team a range of helpful feedback to further improve their public speaking and debating skills. Elsa Kliendienst received a special mention as "Speaker of the Day" for her excellent summary of the team's arguments and eye contact with the audience in her role as 3rd speaker.
On Friday 24th May Guyra Central Indigo debating team visited Armidale City public school with Miss O'Hara and Jenny (SLSO) to verse the Armidale City Public school blue team in a debate. The topic they had to address was that primary schools should teach extra maths and science instead of teaching music. Our team was lucky and got to take the affirmative (positive) approach. They had some very good points but unfortunately in the end the win went to the Armidale City Blue team. Our next debate will be at Guyra Central school versing the Guyra Central Silver team.