Hub expansion taking shape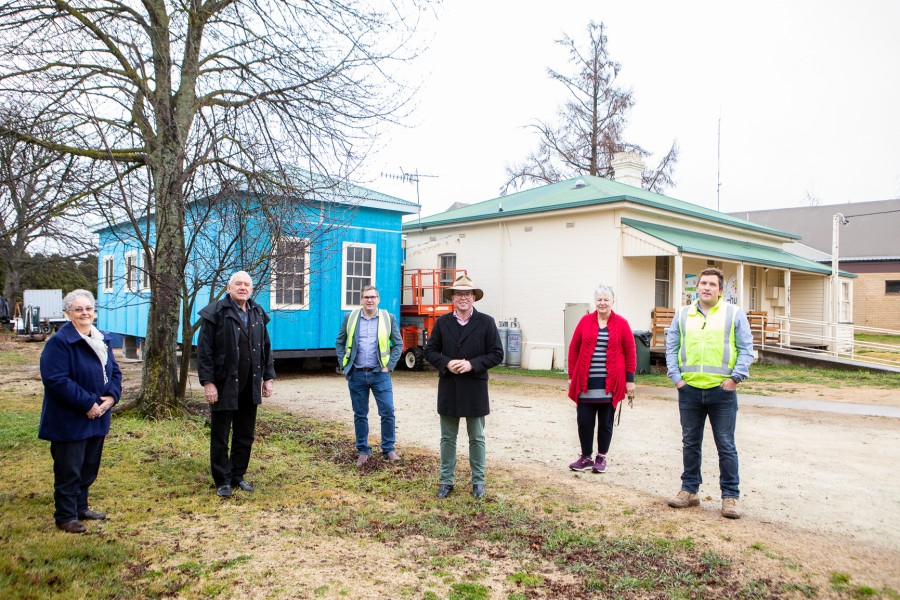 12th Aug 2020
An expansion of The Hub at Guyra took shape last week, with the arrival and installation of the modular additions. Armidale Regional Council is tripling the size of The Hub building and upgrading its facilities, after receiving a $400,000 grant through the State Government's Stronger Country Communities Fund.
Interim Administrator, Viv May, last Friday inspected progress at the Council-owned facility, with the Member for Northern Tablelands, Adam Marshall, representatives of The Hub and Armidale-based modular building company Uniplan Group, which has been contracted to construct the upgrade.
"Seeing the extension physically coming together on site, all in a matter of days, certainly adds to the excitement of having a larger and more purpose-built facility for the neighbourhood centre," Mr May said.
"The additional office space, consulting rooms and improved amenities will improve locals' access to a variety of important community services.
"It will significantly enhance conditions for staff and volunteers and make it a much more welcoming building for the many people the service assists."
The rear section of the original building was recently demolished to make way for the new addition, which was transported by trucks in three prefabricated sections last week.
Uniplan connected the modules last week and will be onsite for another fortnight to complete installation.
Subcontractors will connect water, electricity and sewerage services and a separate contractor will construct a new entry foyer and access ramp. The whole project is scheduled to be completed next month, with an official opening expected to be held in October.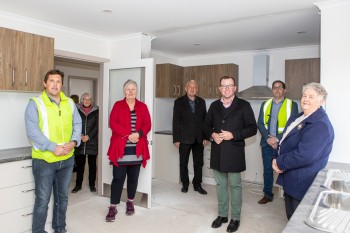 click for larger image