Sale O! - Bulls season arrives for local studs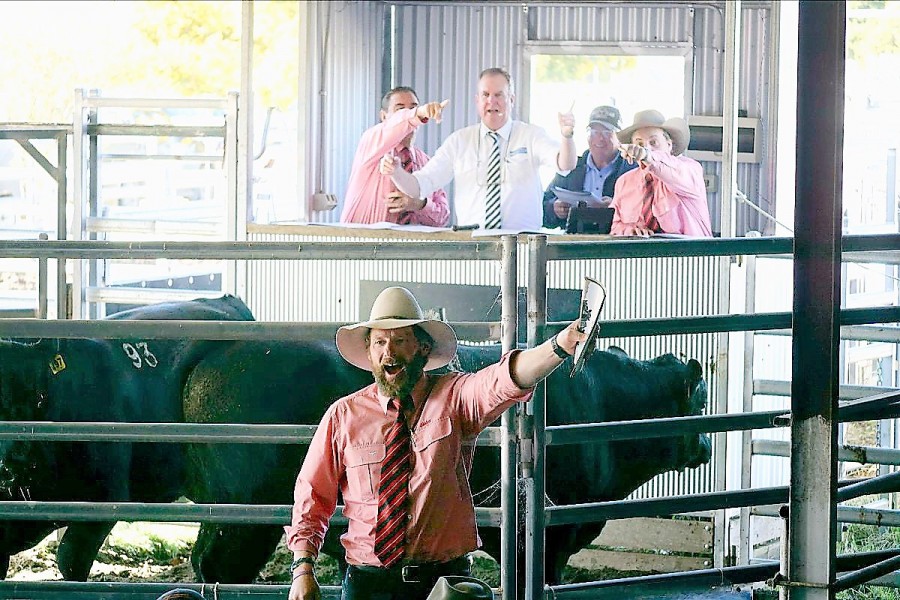 25th Jul 2023
Attending a local bull sale is one of the best events in the livestock calendar and buyers will have plenty of opportunities over the next few weeks to purchase some of the best as bull sale season kicks off.
Bald Blair, Eastern Plains, Bridgewater and Glenavon genetics will go under the hammer in early August with Glenmorgan and Figtree Park sales still a few weeks away.
Sam White from Bald Blair Angus said that the atmosphere of attending an on property bull sale is unique, with cars, utes and trucks parked in all directions.
"Local cattlemen and women, school and university students, bull buyers from far and wide, bankers and livestock agents all attending with their felt hats and boots, plus a beanie in the pocket and extra coats if needed," he said.
This year will be the 51st on property bull sale at Bald Blair and there will be 115 Bulls in the line-up.
"We will have on offer bulls rising 2 years of age, bulls rising 18 months of age and a great lineup of yearling bulls rising 12 months of age at sale time," Sam said.
"We will have numerous bloodlines on offer, including some new international bloodlines."
Catering will be provided by the Bald Blair Public School P & C and Peter and Sharon Dundon from the MLA and Emily Brett from Quadrant Australia.
They will be serving up steak sandwiches with meat from Bald Blair Angus steers – a real paddock to plate experience for those attending in person at the bull sale.