CWA State President visits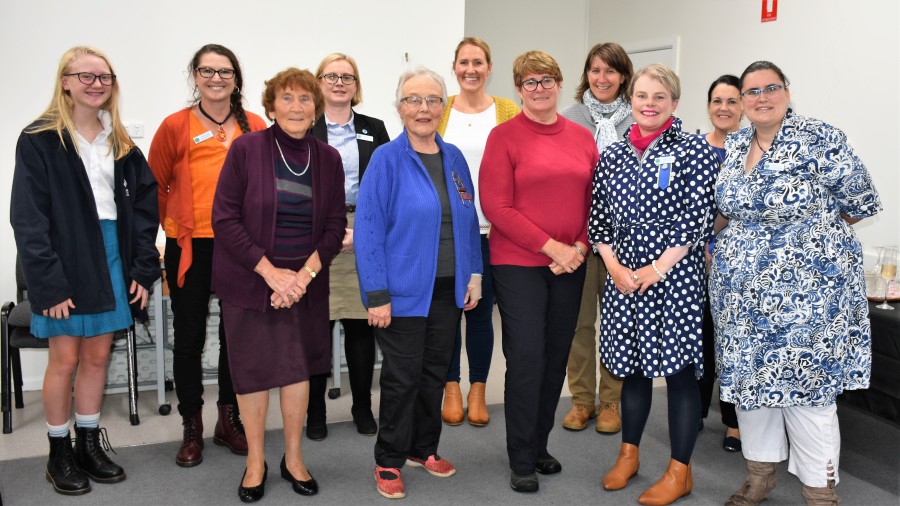 30th Mar 2021
CWA State President, Stephanie Stanhope toured the Northern Tablelands area last week, stopping off at Guyra on (a very wet) Tuesday afternoon and evening. Stephanie met with the members of CWA Day Branch for afternoon tea and then with members of the Evening Branch for drinks in the evening.
She is in her second year of a three year term and believes that the most valuable way to hear the concerns of CWA members, and learn of the work they've been doing in their communities, is to travel and meet directly with members at their local branches. Stephanie and her family are dairy farmers from the Bega area who were very badly impacted by the bushfires of 2020.
Stephanie was very impressed with the strength of CWA in Guyra, considering that a small town like Guyra has two very active Branches.
The CWA of NSW has distributed just over $18 million in drought relief, directly to farming families that have needed it the most. CWA is one of the very few organisations that don't take an administration fee out of donated money, meaning that $18 million was donated to CWA and $18 million has been disbursed. CWA is one of the most well recognised and well respected organisations in Australia.
After being postponed last year, the association's annual State conference will be held in May this year at the State President's home town of Bega. Plans are also underway to celebrate the 100 year centenary since the formation of CWA in NSW in 2022.
Guyra CWA Day Branch meets on the Fourth Friday of the month, 10am at the Uniting Church Hall and the Evening Branch meets on the first Wednesday of the month, 6pm at the GALA Centre meeting room. If you've ever thought about joining CWA, you would be most welcome at either Branch.