Water conservation needed as temperatures climb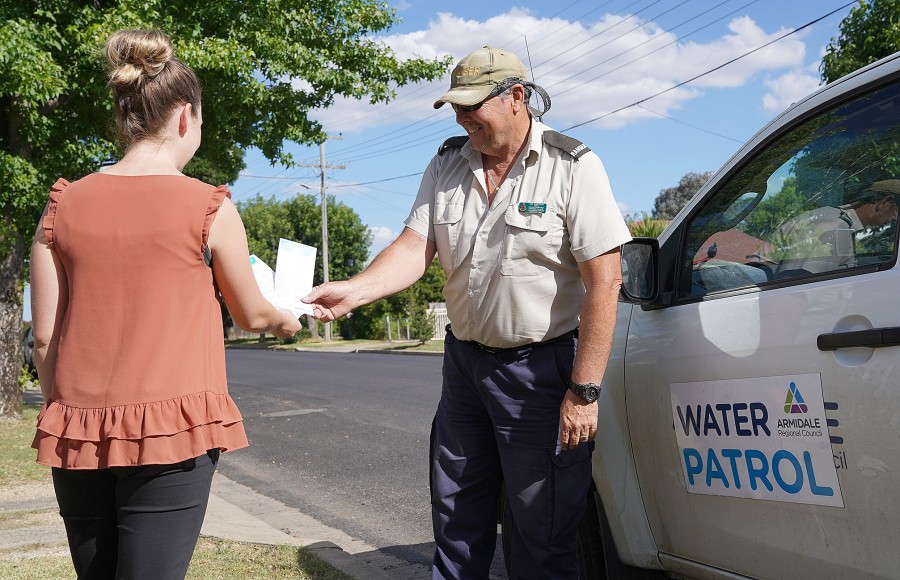 01st Dec 2020
Council is reminding residents to stay the course and adhere to level 3 water restrictions as temperatures climb and the Armidale region catchment misses out on much-needed rainfall to top-up the water supply. November is typically one of our wettest months in the region however both Guyra and Armidale have only received 15mm this year.
The last two weeks of water usage statistics has seen a steep increase in water consumption with daily per person usage already at 180-190 litres per person per day. The current target for level 3 restrictions is set at the NSW State average of 180 litres per person per day.
Interim Administrator Viv May says it was unfortunate that the catchment had missed out on the recent good rainfall that had fallen over much of the State, with total water storage levels currently sitting at 66.3 percent capacity.
"I am urging residents to put to good use the water saving strategies that helped us through the drought in 2019 and ensure you understand the level 3 water restrictions currently applied, for residents on the potable network," Mr May said.
"Reducing your water usage will be doubly important this year as the residential water tariff has increased. So being water wise will not only help conserve our valuable water supply but assist in managing household budgets."
Council is urging residents to remain cautious and use water wisely. This means understanding what you can and can't do under level 3 restrictions. Council will also ramp-up water patrols and residents are encouraged to report people who consistently breach water restrictions through Council's website.
Outside watering of lawns and gardens is allowed with a hand held hose with a trigger nozzle or with a water efficient drip irrigation system for two hours on Sunday and Wednesday between 6-8pm. Watering of gardens with a bucket is permitted but not during the heat of the day. Buckets can be used to wash vehicles but not during the heat of the day and watering of new turf can resume for up to six weeks adding an additional 2 hours on Monday and Thursday to the standard watering days already available for lawns and gardens.
Hand held hoses must not be used to wash cars, washing down hard surfaces, even with a high pressure cleaner, is not allowed and filling of private swimming pools is still prohibited. Sprinklers and fixed hoses must not be used at any time.
Public parks, gardens and facilities will be allowed one watering cycle per field on Monday and Thursday and commercially owned sports areas and landscaping can be irrigated for two hours on Monday and Thursday between 5-7pm.