Guyra's sole roundabout under review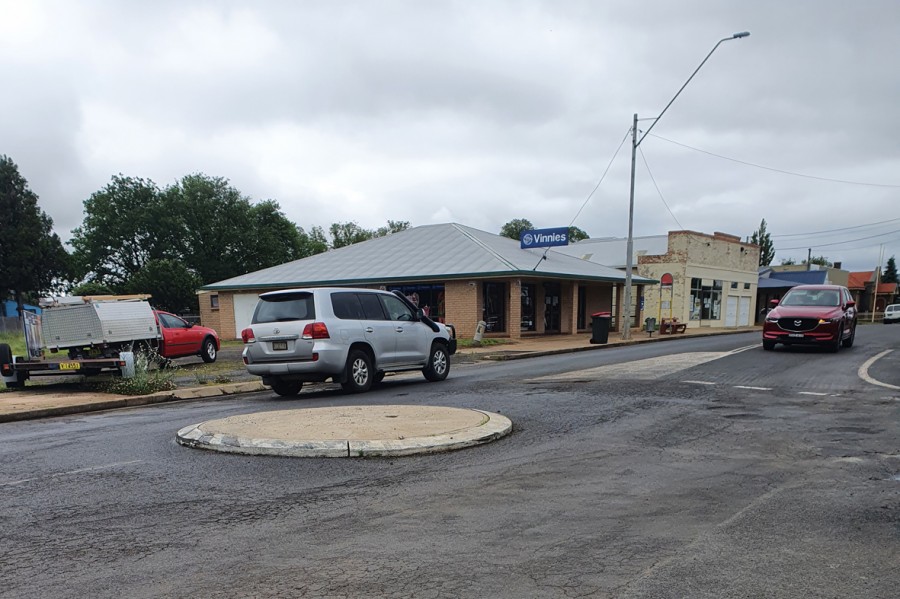 25th Nov 2021
The roundabout at the intersection of Bradley and Mackenzie Streets has come under review from the traffic committee of Armidale Regional Council (ARC).
The committee has recommended the removal of the roundabout and that the intersection revert to a standard tee intersection.
A report to the November meeting of council recommends the removal as part of the final road remediation works to Bradley St.
The roundabout was installed on a trial basis by Guyra Shire Council (GSC) in 2009. At the time GSC said it was 'a pro-active measure to improve the safety for all motorists, in particular to provide a safe and legal u-turn facility for car and utilities".
Prior to the installation an informal turning circle existed off street, adjacent to the St Vincent de Paul building.
Consideration was also given by GSC to the installation of a future roundabout at the Ollera St and Bradley St intersection which "would complete the CBD precinct with U-Turn facilities at each end and a slow speed environment for this area of high pedestrian activity".
However, an ARC traffic committee review has determined that the roundabout provides no benefit and have recommended its removal. Their report to council says that traffic counts are considered low and are not significant enough to warrant management with a roundabout.
They also recommend that traffic behaviour at the intersection should be monitored over time and if issues present a more appropriate solution be implemented to address issue.