Business Spotlight - Khammo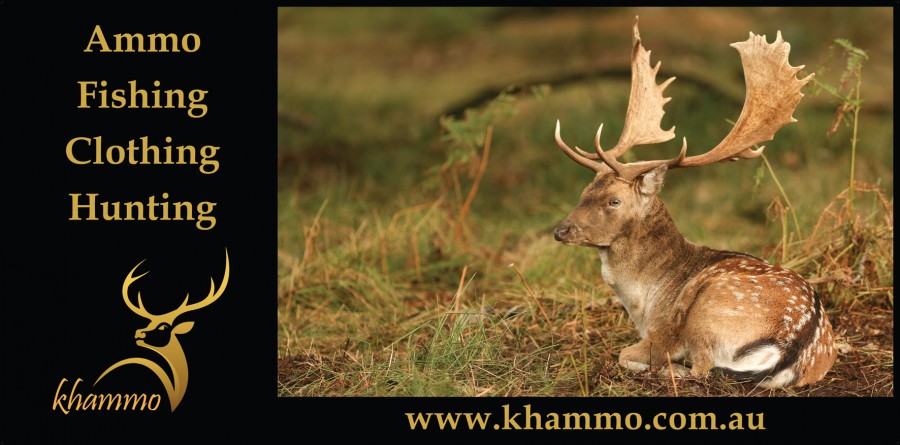 13th Jul 2021
What is the name and nature of your business?
Khammo – is a hunting, ammo, clothing, and fishing shop. If you love getting outside we will definitely have something for you. Some of the brands we have are Ringers Western, Spika, Vortex, Leatherman, Led Lenser, Profishent tackle, Rapala, Oliver and Mongrel work boots, and Jewellery from Meelah Collections. Plus, many more. There is something for everyone!
We have now started selling ammunition and powder, Weatherby, Sako, Hornady, Federal, Remington, Fiocchi – so have a great range available now. Whether you need reloading or factory ammo, we have you covered. If we don't have it, we will source it for you.
How long have you operated this business?
We started Khammo in 2017 and the business has grown since then. If you are a local or a traveler just passing through town, it is worth a look. The plumbing shop is still as normal.
How many staff do you employ?
Because the Khammo store is in the same building as Hammond Plumbing, we all help in each business. We currently employ 6 people.
What is the best/worst thing about owning your own business?
Starting this shop has been extremely exciting, as this is an interest we have in the family for many years. We love meeting new people that come to town and explore the shops in the area. We do put a lot of hours into each business and at times this can be challenging.
How have things changed since you started?
Since starting in 2017, we thought we would just see how selling gun safes and a few clothing items would go. Then we kept on getting asked about more and more things. We have grown the store as we felt there was a call for this type of store to be in the area. We definitely have more than just gun safes here now.
What effects have challenges such as the coronavirus had for your business?
As with most retail businesses, we have been impacted by the coronavirus. We have seen not so many people coming in the door. And like everyone else, we have had to adapt to the changing world now and hopefully one day things will get back to normal.
I have started a website for anyone wanting to check out what we have online: www.khammo.com.au
How do you spread the word about your business to attract customers/visitors?
I rely a lot on social media, and this gets the word out really well. We have weekly specials and advertise these on Facebook and Instagram.
Facebook/khammo - instagram #khammohunting
Are there any interesting or amusing things that have happened?
We do hear a lot of good stories but nothing I can share here. Sworn to secrecy ??
Do you get good feedback from your customers?
Yes all the time, we get good feedback. People love the shop.
Any advice for people starting out in business?
Just go for it!
Final thoughts?
We would like to thank everyone's support thus far; it is greatly appreciated.
All local businesses need the support and by doing this we become a stronger town together.