Bin audit to assess contanimation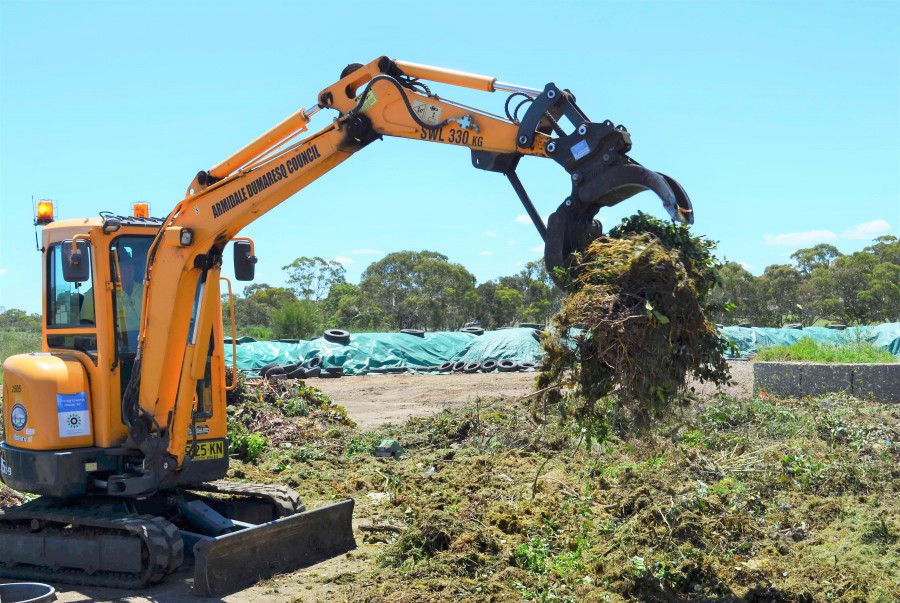 15th Apr 2020
An audit of Guyra residential bins will be conducted soon to determine levels of cross contamination between organic and landfill waste bins.
The start of July will be the first anniversary of the extension of Council's City to Soil Organics waste collection service to Guyra and the audit will evaluate how effectively it has been adopted by households in that area.
Contractors will inspect the contents of the green-lid organics waste bins, to evaluate levels of contamination by non-organic material. They will also check red-lid waste bins for organic waste that should go in the green bins.
Council will engage consultants this month to undertake the audit in May. They will inspect bins at a sample of 100 randomly selected home in the area covered by Week B of the Guyra organics collection schedule.
The audit will cover a good cross section of households, within the town centre and the outskirts of the kerbside waste collection area.
ARC Mayor Simon Murray said it is important to direct as much food and garden waste as possible to the green bins, to minimise levels of waste going to landfill.
"Effective use of the City to Soil organics waste collection service significantly reduces the cost of waste management, saves valuable space in our landfill and reduces emissions of methane, a prominent contributor to global warming," he said.
"It also maximises the amount of food and garden waste we can convert to compost, which is then used for soil regeneration and food production by commercial operators and households,
Council staff who process the organic waste into compost have generally noticed contamination levels in the Guyra organics collections are low.
"The audit will pinpoint exactly how well Guyra households are using the City to Soil service, enabling us to compare those levels with the results of previous audits for Armidale and similar collection services in other regions," Cr Murray said.
"Importantly, it will document the volumes of organic waste still being placed in the red-lid bins."
Cr Murray said the audit would help identify whether there was a particular need for additional community education.
"We have an ongoing program of community awareness about waste services and how to best use each of the bins. The audits help guide and refine where those information campaign should be directed and their messages," he said.
"We're hoping the results of next month's audit will be cause for celebration and praise.
"The City to Soil organics service has been an extremely valuable resource for our region and we are constantly looking at opportunities to make it even more effective."
Visit the Waste pages on Council's website for further information about the City to Soil organics collection and other waste services.