Major take-up milestone for seniors travel card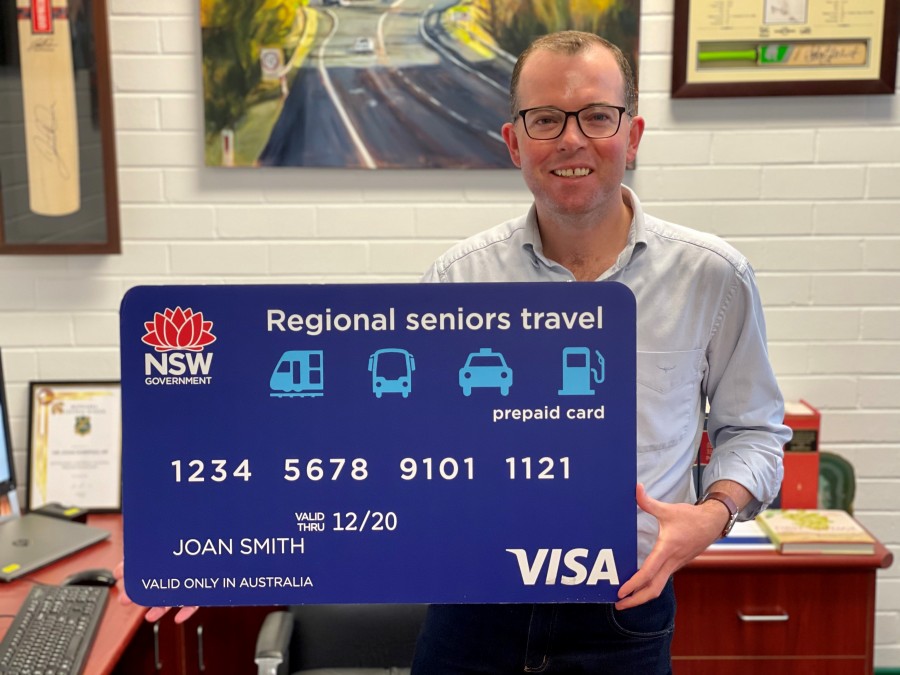 16th Feb 2021
Three weeks after applications for the Regional Seniors Travel Card opened for the second consecutive year, the popular initiative has had more than 3,300 claims from seniors across the Northern Tablelands.
The Regional Seniors Travel Card is a $250 prepaid VISA card designed to assist eligible seniors in rural, regional and remote areas of NSW off-set the cost of essential travel expenses for fuel, taxis and public transport.
Member for Northern Tablelands Adam Marshall said it was wonderful to see the strong response already to year two of the trial, which benefited more than 8,000 local seniors and their communities in 2020.
"This card is great news for regional seniors and another way we are injecting money into the bush with the benefit flowing for fuel stations, taxi drivers and local economies."
State-wide there has been more than 100,000 applications to the second phase of the scheme. Eligible seniors have until 30 November 2021 to apply through Service NSW
Seniors must be an age pensioner with a valid Pensioner Concession Card or hold a Commonwealth Seniors Health Card issued by either the Department of Human Services or Department of Veterans' Affairs.
Applications for the card are made online at www.service.nsw.gov.au, by calling 13 77 88 or by visiting a Service NSW Service Centre.