Induction process begins for new council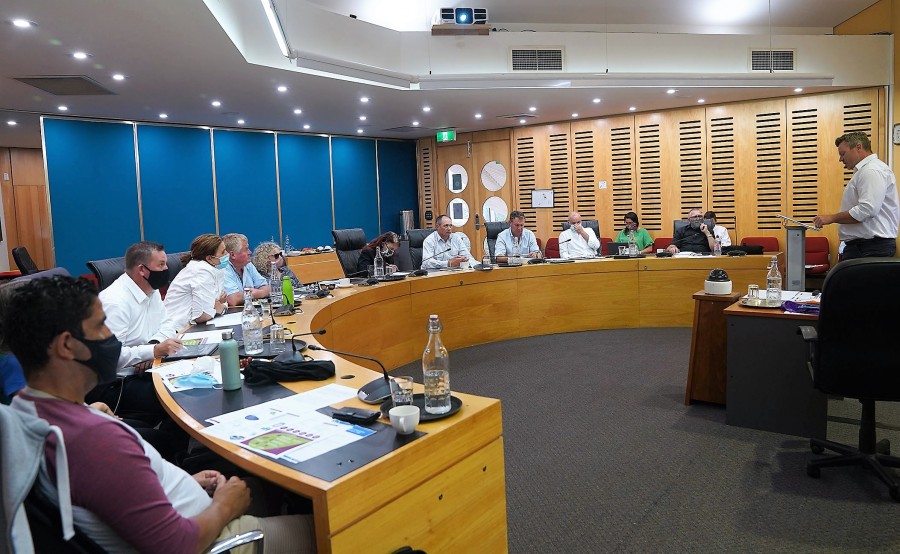 11th Jan 2022
A mix of fresh faces and experience on the new Armidale Regional Council met this week for the first of a series of induction workshops.
The eleven councillors who were successful following the December 4th poll were Margaret O'CONNOR (IND), Dorothy ROBINSON (GRN), Debra O'BRIEN (ALP), Sam COUPLAND (IND), Jon GALLETLY (IND), Steven MEPHAM (IND), Todd REDWOOD (IND), Susan MCMICHAEL (ALP), Paul GADDES (IND), Bradley WIDDERS and Paul PACKHAM (IND)
The induction process provides the newly elected representative body with the necessary information to successfully undertake their roles as councillors.
General Manager James Roncon said it can be an overwhelming amount of information for people new to council to digest.
"This was the first opportunity our new council has had to meet and be briefed on their new roles, what to expect, and the challenges and opportunities facing Armidale Regional Council," said Mr Roncon.
"A number of councillors have been returned to their roles and they will be able to assist those that are new to the role. It can be a steep learning curve and take some time to adjust to the mechanisms of council."
The first scheduled council meeting is held on Wednesday January 12th to elect the mayor and deputy mayor.