Odd fleeces wanted by local spinner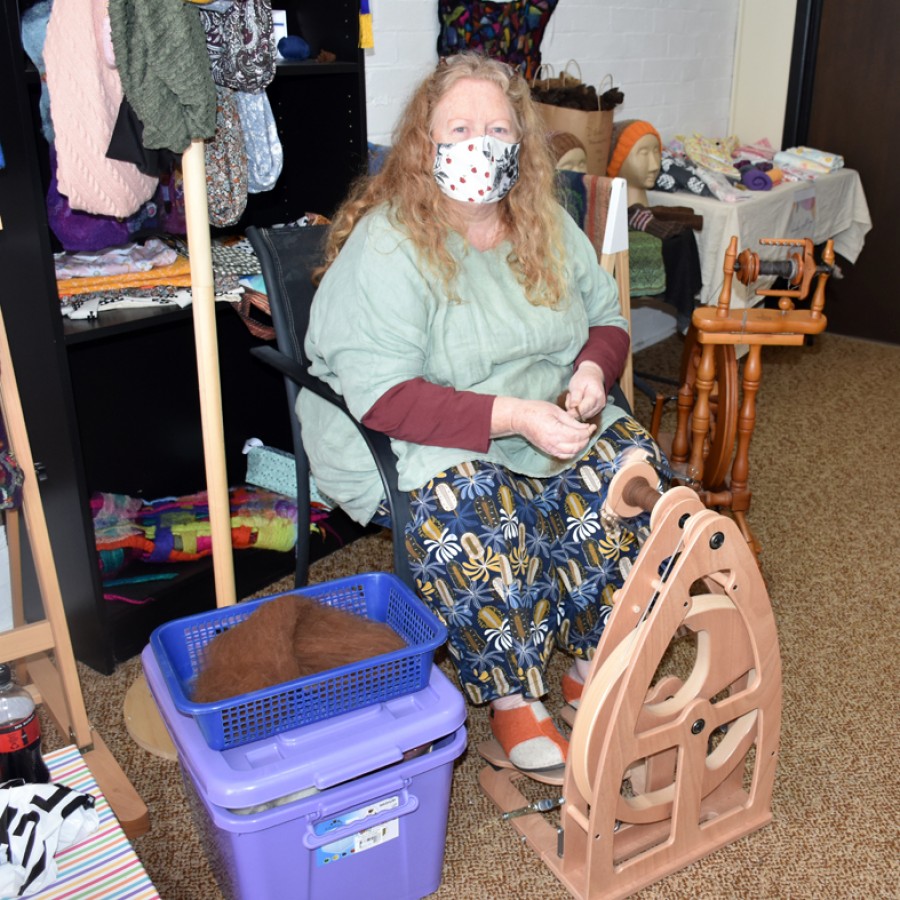 03rd Aug 2021
With shearing underway across the region, local spinner Louise Pearson has put out a call for anyone who has something a little out of the ordinary. Louise wants to hear from anyone who has an odd breed in the back yard or back paddock – Romney, Shetland, Corriedale, Suffolk or others. She is looking for fleeces to blend with the merino and alpaca fleeces that are more readily available.
Louise creates garments and works of art using natural and sustainable fibres such as wool. Starting with the shorn fleece, she scours, cards, combs and spins it into yarn. Her creations are for sale at 'Our Little Gallery' at 140 Bradley St, which she operates with her sister Sarah Hunt
If you have something you think fits the bill, call into the gallery and see Sarah or John Hunt or contact them on 0478 170 862 or via facebook. You will also find them at the Saturday morning markets at the Australian Poetry Hall of Fame.