Joyce promises $3 million for Early Learning Centre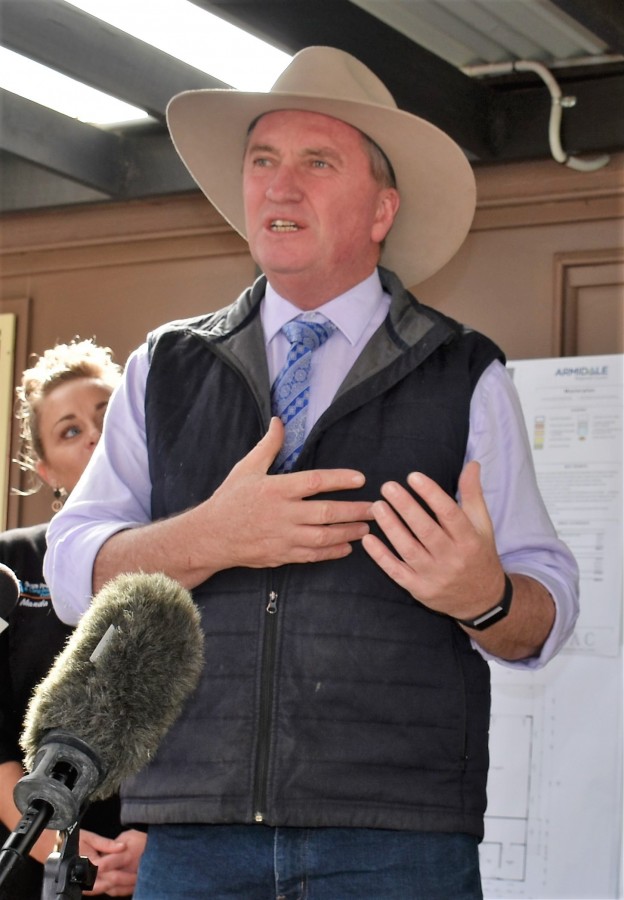 17th May 2022
Member for New England and Deputy Prime Minister Barnaby Joyce has made a pre-election promise to provide $3 million towards a $4.2 million project for the proposed Guyra Early Learning Centre.
Mr Joyce made the announcement in Armidale on Friday as the 2022 election campaign draws to a close. In a media statement he said that 'the Coalition Government will provide $3 million towards a $4.2 million project for the Guyra Early Learning Centre to re-locate to a new, fit-for-purpose centre' and that 'only the Coalition will deliver for the residents of Guyra and this announcement is part of our plan to build a strong economy and a stronger future'.
The proposed early learning centre is still in the planning stages and work has stalled due to lack of funds. Plans were first unveiled in May 2020, with a joint announcement from Armidale Regional Council and Mr Joyce. At that time, it was described as a $1.5m project with $613,000 from the federal government and a proposed council input of $900,000.
Mr Joyce said the local families and staff of the Guyra Early Childhood Learning Centre will benefit greatly from the revamped centre.
"Childcare in regional Australia and especially in my electorate of New England is a top priority, that's why the Coalition Government is committing $3 million to improve those services in Guyra," the Deputy Prime Minister said.
"This new facility will double childcare spaces, equating to an additional 29 spaces per day for children six years and under, also including thirty out of school hours care or holiday care spaces.
"The proposed location for the new centre will create a one-stop community and learning precinct, which will soon become part of the fabric of the Guyra CBD and community."
Armidale Regional Council anticipates this project to have a significant impact on the Guyra community through increased employment opportunities, greater access to learning and study environments and the ability to meet higher quality childcare standards.