Be prepared to leave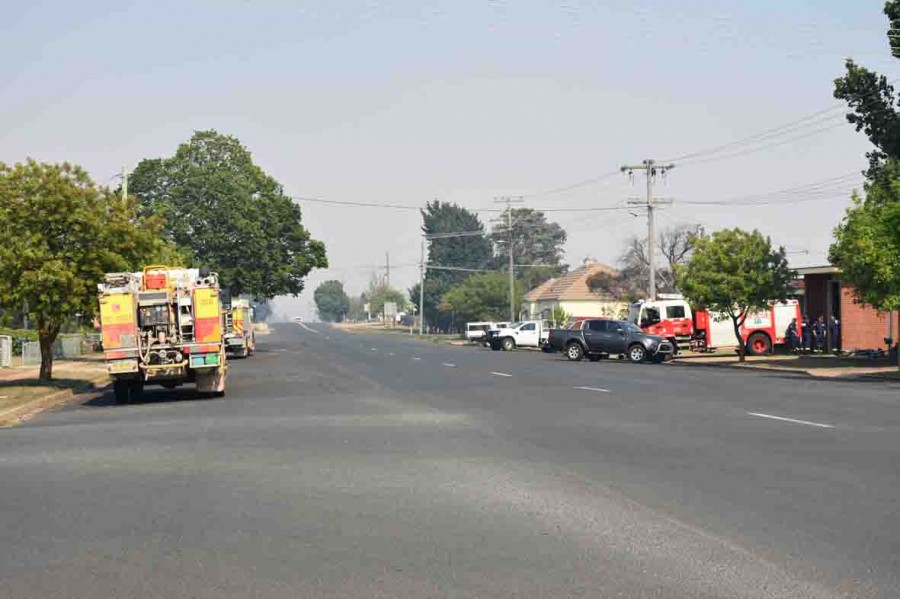 12th Nov 2019
Janelle Stewart
Guyra is blanketed in smoke this morning and residents are being urged to plan ahead. The fire burning near Wandsworth has been elevated to a Watch and Act level. It has currently burnt out 5712 hectares and is out of control. The Whans Rd fire remains at Advice level.
Emergency services are preparing for a worst-case scenario ahead of a predicted worsening in weather conditions.
The fire danger is extreme and advice is to remain vigilant and be prepared to leave. All schools in the area are closed today ahead of the predicted change and Mclean Care has relocated residents from the Kolora Aged Care facility to Inverell as a precaution
A spokesperson for NSW Rural Fire Service said there are no current plans for Guyra residents to be relocated however it is something that may be discussed as the day proceeds. The best advice is to plan ahead and be prepared to leave if this does eventuate.
ARC Mayor Simon Murray said that council is supporting the RFS who are the lead agency during the current conditions. Council staff have set up an information base at the Community Hall to provide up to date information for residents as the day progresses. Advice is for people who want to leave that Armidale is the best place to go.
Cr Murray is urging residents to look after each other and make a decision to stay or go well in advance. He also asked that people check on their neighbours and look after each after. If you are defending your property be prepared and wear fire-resistant clothing to protect yourself.
To keep up to date the latest information visit the RFS website https://www.rfs.nsw.gov.au and download the Fires Near Me App. For emergency information, tune into ABC New England North West and heed any warnings which are given.