Under 10s get the win in Grand Final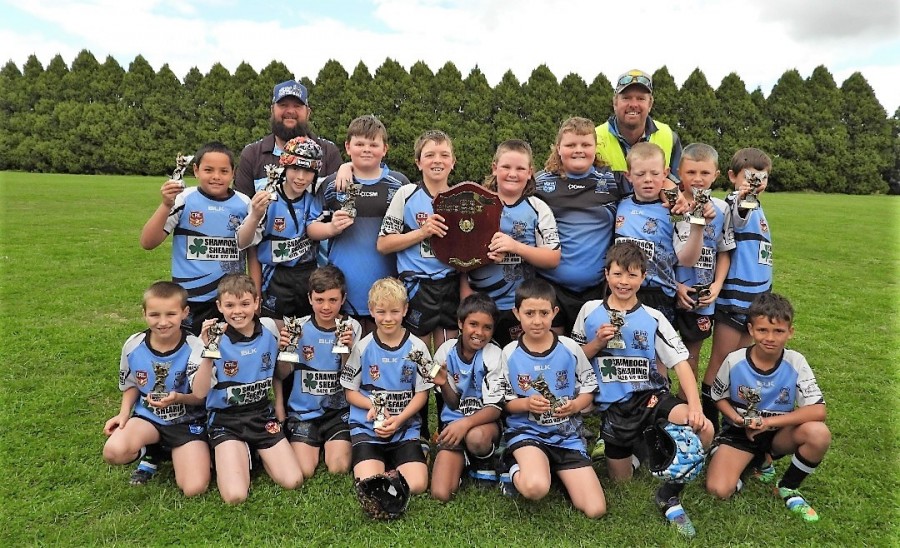 13th Sep 2022
After solid wins for the boys in the semi-final against Glen Innes to run away with a win 24 - 6 and a very impressive win against Inverell 24 – 6 in the final the boys were ready for the Grand Final against a team they hadn't yet defeated - Warialda
On Grand Final day the boys turned up to play and didn't disappoint and, with a fantastic and enthusiastic supporter crowd, provided some entertaining football.
Warialda were first to score, this then put the Super Spuds into action with a try to Ryan Vidler after a linebreaking hard run. This was then backed up with the most impressive display of defence from a gutsy little team.
Hugo Sisson, the little terrier, scored a great try along with a fantastic dummy half scoot try from Myles Cox. A worthy mention goes to Samuel Ashman with his individual effort in running 40 metres to score in the corner to put us in front. This proved to be the winning try, in a game that was anyone's right down to the final 20 seconds with Wilson Mcelroy shutting down play as the teams fullback. The final score was Guyra 22 - Warialda 16.
Hugo Sisson (8 years old) received player of the Grand Final.