New permanent off-leash dog park for Guyra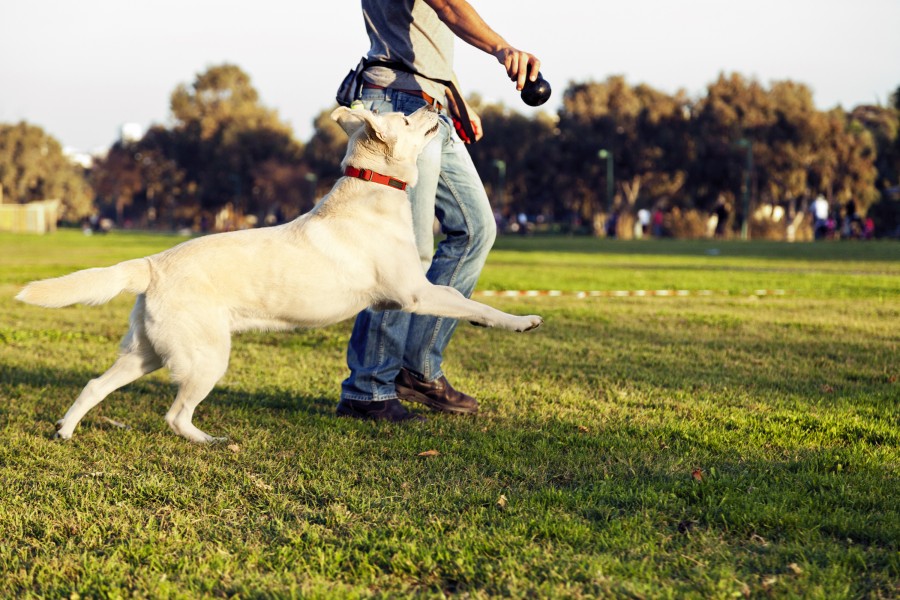 16th May 2023
Armidale Regional Council (ARC) is now in the early design stages of a leash-free dog area in South Guyra Park, approved by Council at the May meeting, with some works scheduled to commence before the end of June.
Mayor of ARC Sam Coupland said Council listened to the community about the need for a permanent leash-free area in Guyra, as over 60 per cent of households have at least one dog and it will enhance liveability for the community.
"A permanent leash-free area provides a safe place for dog owners to exercise their pets," Cr Coupland said.
"We hope that once it is established, the Guyra community will find it a place they can relax and enjoy time socialising with other pet owners."
Mr Ian Chetcuti, Coordinator Regulation at ARC, explained that a permanent leash-free area will also help with keeping dogs happy during the day and therefore less likely to want to get out of their yards.
"With dogs having a place to exercise and get that mental stimulation, they will also be less likely to want to try and escape their yard," Mr Chetcuti said.
"The site will have secure fencing around the area to ensure that dogs are kept within the approved leash-free area. Park benches and tables will also be installed to allow for dog owners to interact with other owners whilst exercising and socialising their dogs.
"Dog waste stations and water stations will also be installed and serviced regularly by Council Staff. Some dog play or stimulus equipment will also be incorporated within the area."
Whilst there has been no formal leash-free area in Guyra, a temporary unfenced site on land owned by the Guyra Aboriginal Land Council in Mackenzie Street Guyra had been utilised for this purpose. This land is no longer accessible, and engagement with the community over two preferred sites led to the decision of a permanent area in South Guyra Park.