Refurbished Men's Shed officially open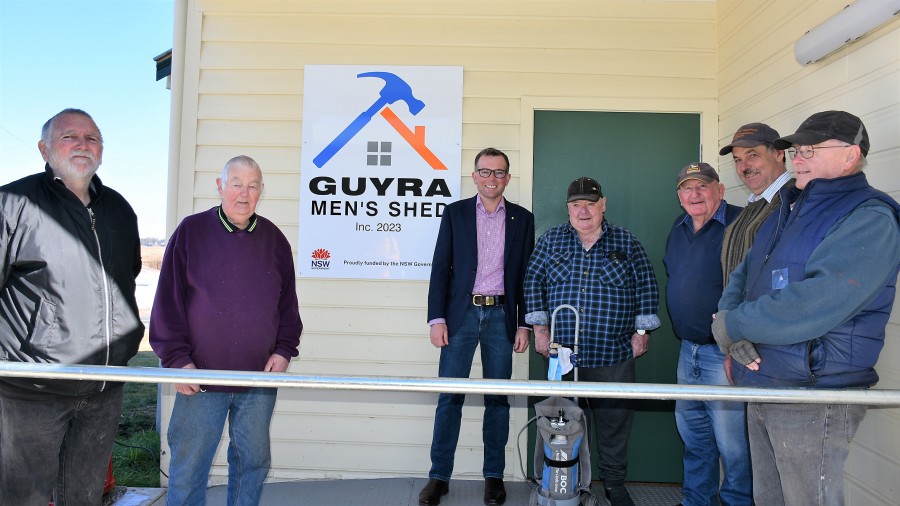 25th Jul 2023
GUYRA'S refurbished Men's Shed is officially open for business, following two State Government grants.
The Guyra's Men's Shed were successful in two grant applications over the past few years which helped immensely with the refurbishment.
$17,765 was secured under the Community Building Partnership program for solar panels on the roof and they also received $234,500 for a refurbishment and expansion under the COVID-19 stimulus program.
With this support, they have been able to construct an additional shed for tools and machinery, accessible amenities and pathways and a rooftop solar system on their new shed.
Member for Northern Tablelands Adam Marshall attended the opening on the weekend with President John Jackson and other dedicated members.
Mr Marshall said that the Men's Shed plays a vital role in the mental health and general wellbeing of the Guyra community.
"It is a place where men can connect with friends and their community, feel good about themselves, be productive and maintain an active body and mind," he said.
"The funding has allowed the Men's Shed to grow into the future and attract new members."
"The new facilities are outstanding and will support the health and wellbeing of Guyra's retired blokes and tinkerers.
"This is a fantastic outcome for Guyra – a huge congratulations to President John Jackson for overseeing the project.