Will our festival go ahead?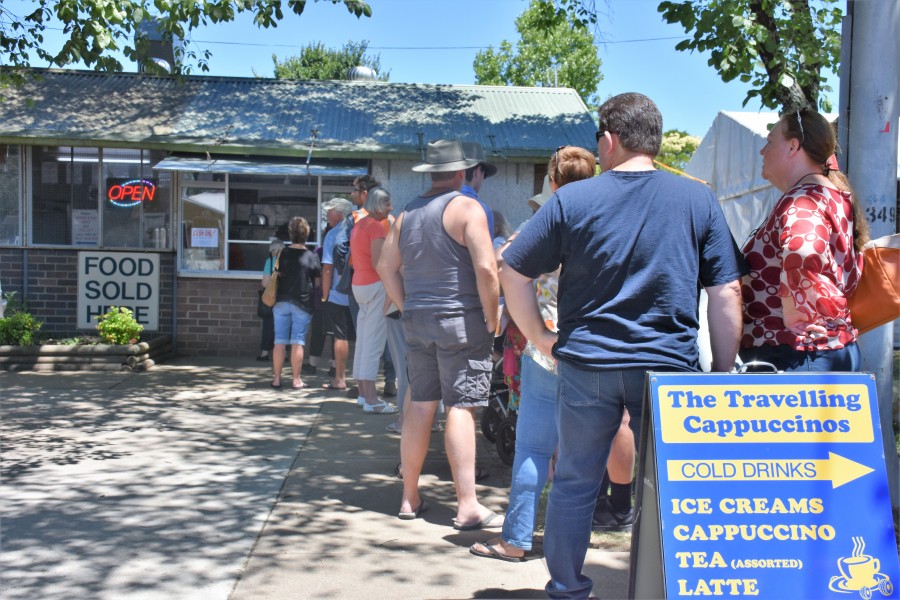 08th Sep 2020
The future of the Guyra's iconic Lamb and Potato Festival remains uncertain due to the COVID-19 pandemic and the recent announcement that the Tamworth Country Music Festival may not proceed.
President of the festival committee Steve Mepham remains positive and hopes that next year's event will still go ahead even if the format has to be modified. He said that the committee recently met for first since last year's festival and the talk was largely positive.
"At this stage we are still planning to do something in the way of a COVID compliant festival, and despite the huge challenges we are facing I think that it can be done," Steve said.
"The possible cancellation of the Country Music Festival will impact us but that impact could be positive or negative depending on how you look at it. If it is on there will be more traffic and if it is not on then there is less COVID risk."
One of the options would be to have a shortened festival which would run over 9 days instead of the usual 12. The committee will continue making plans and have set a goal to make a decision in the first week of December as to whether the festival takes place.
In the meantime, Steve said that they will be looking at cost factors and having some 'pretty serious discussions' however he remains optimistic.
"We still have work to do and need to explore our options and see what can be done," he said. "I am confident we will do something.
"We may not be able to have sit down food, we may have to move some of the activities into other areas, but we are moving forward to see what we can do to bring money into the town for the businesses and community groups."
"We have surveyed our stallholders who were unanimous in saying that they are available and still willing to come. There are plenty of good vibes so we are planning and being positive about giving the community something to look forward too."
Regardless of whether the festival takes place in 2021, the committee are making plans to ensure the future success of the event. They have recently received a grant of $25,000 which will be used to modernise the gazebo and are moving forward with plans to build a permanent music venue onsite for which they have received a $120,000 grant.