Sarah leads the way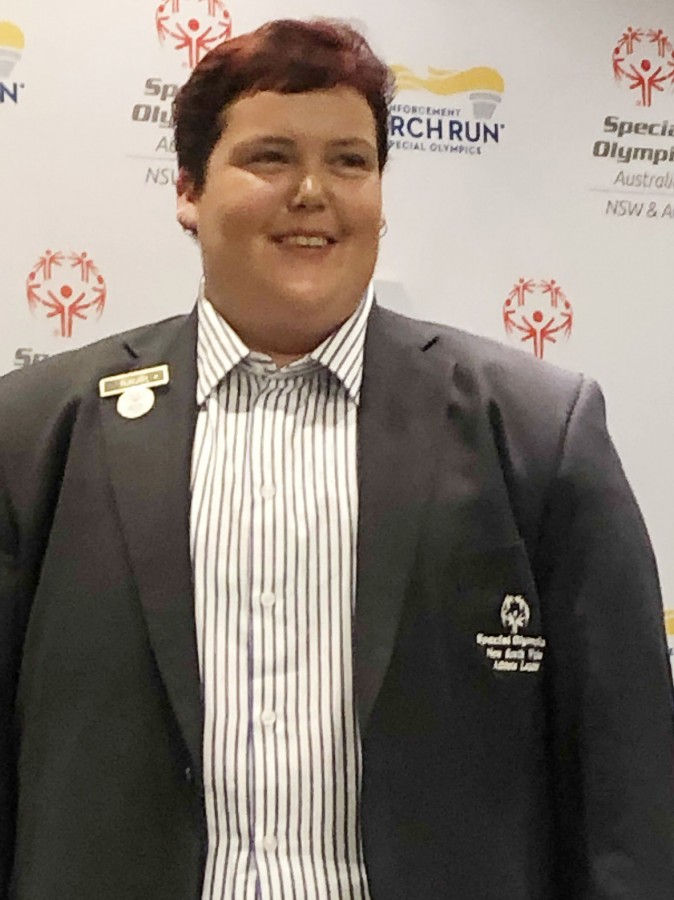 10th Jul 2019
Sarah Williams travelled to Sydney on July 5th where she graduated from the 2018/19 Athlete Leadership Ceremony with Special Olympics New South Wales.
Sarah, along with Courtney Wilson from Glen Innes and Josh Smith from Armidale, represented the North West New England group. They spent the weekend in Sydney where they underwent some intense training along with speaking at numerous gatherings.
The culmination of the weekend was a wonderful night, held at the NSW Police Headquarters in Parramatta, with 21 athletes graduating from around New South Wales.
Sarah is a regular competitor with the North West Special Olympics team. In 2018 she travelled to Adelaide for the the National games where she competed in tenpin bowling, bringing home a gold medal.
The William's family would like to thank Guyra CWA and Guyra Lions Club for their assistance, letting them do practice presentations. The New South Wales Police Force is a major supporter of Special Olympics supplying all the Athletes with their suits, the evening venue, and dinner.