Leadership Induction Ceremony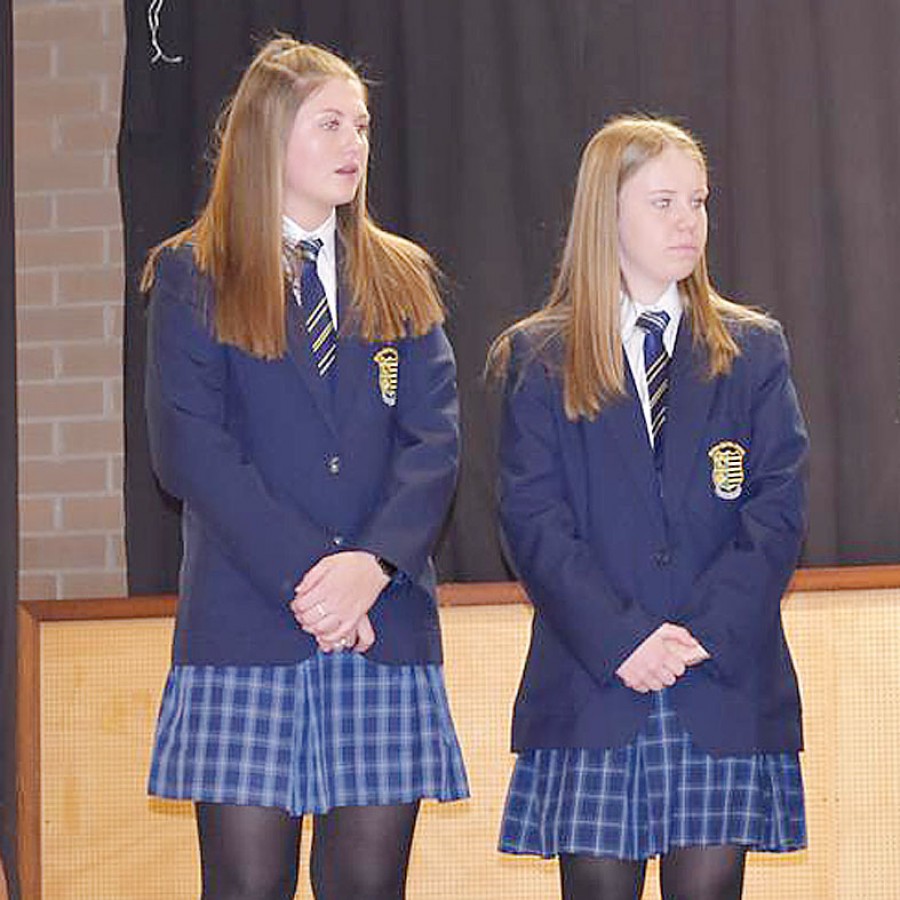 28th Aug 2019
Guyra Central School held a special Leadership Induction ceremony as part of their Education Week assembly. Congratulations to the following students who have been elected onto the Student Representative Council for 2019-2020
Year 2 – Clee Beechey and Lincoln Atkin
Year 3 – Chloe Wilson and Eli McGinty
Year 4 – Rose Kliendienst and Billy Lockyer
Year 5 – Sophie Roberts and Darcey Heagney
Year 6 – Jake Tibbs and Jack Soraghan
Year 7 – Shahkita Pixton, Brooke Grills and Ingrid Chilcott-Geere
Year 8 – Harris Dullaway, Joshua Bell, Shanae Bull
Year 9 - Andrew Pearson and Michael Looker
Year 10 - Claire Davidson, Joseph Stanley and Olivia Little
The Secondary School Captains for 2019/2020 were also announced.
Congratulations to Stephanie Cameron and Courtney Reeves who will be the school captains for 2019/2020 and Colleen Pearson and Melissa Hawthorne who will be the Vice Captains for 2019/2020.