Keys to the City awarded to architect Tony Deakin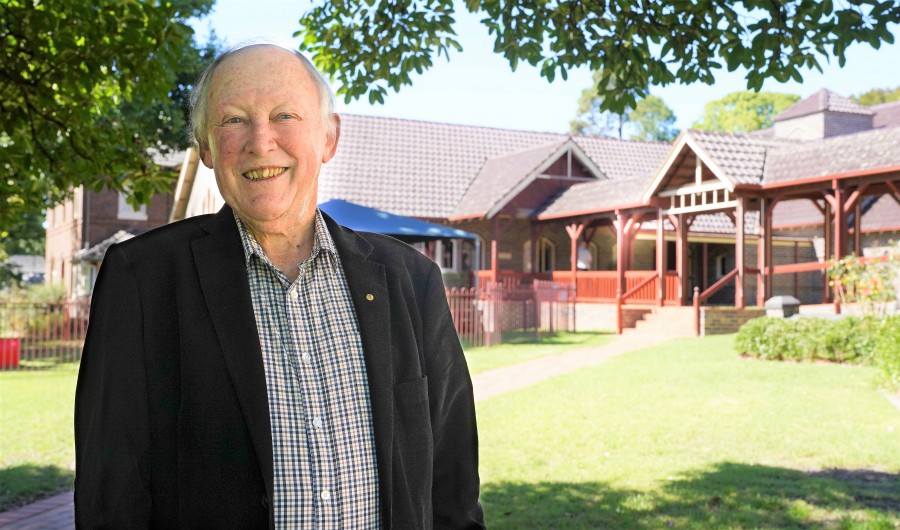 28th Mar 2023
Mr Antony 'Tony' Deakin OAM, former Armidale mayor and architect, has been granted the Keys to the City by Armidale Regional Council, in recognition of his outstanding contribution to the community.
Armidale Regional Council Mayor, Sam Coupland, congratulated Mr Deakin on this special award, which acknowledges his leading part in creating many of the civic buildings in the city.
"I am delighted that Council has recognised Tony with the highest honour a city can give," said the mayor.
"He has designed so many of our buildings and public spaces, including the Armidale Lookout, Hanna's Arcade, NERAM, The Armidale Mall and The Aboriginal Cultural Centre and Keeping Place."
"These amazing buildings are part of our city's architectural identity and heritage, and loved by the people who live here.
"He has also had a wider influence on the features of the City, designing over 100 houses and renovating schools, churches, the hospital, the police station, and many other projects, including the Guyra Bowling Club in 1966."
"The award by Council at this time pays tribute to Tony for his contributions to the community life of Armidale as well as to its architectural form and appearance," the mayor said.
Mr Deakin's major architectural projects include;
• The Armidale Mall – an Armidale Council initiative to enhance pedestrian access in the centre of the city by closing part of Beardy Street to traffic. The firm subsequently won a design competition for Stage 2 of the Mall, as it is now.
• New England Regional Art Museum (Stage 1), designed in association with NSW Government Architect, which won an RAIA Commendation Award in 1984.
• The Aboriginal Cultural Centre and Keeping Place, Kentucky Street, a 1988 Bicentennial Project, on which Mr Deakin worked with Thelma McCarthy and Steve Widders, and other members of the Aboriginal community, to develop the design.
• In Guyra he was also responsible for the design of the Pavilion at the Guyra Showground and the Kolora Hostel and Units.
The granting of the Keys to the City is a symbolic presentation that represents the highest honour that a city can confer on an individual or an organisation. The Award is decided by Councillors by way of majority vote in an open session of Council meeting. Mr Deakin will receive his Keys to the City from the mayor at a special ceremony.