Joe's life in words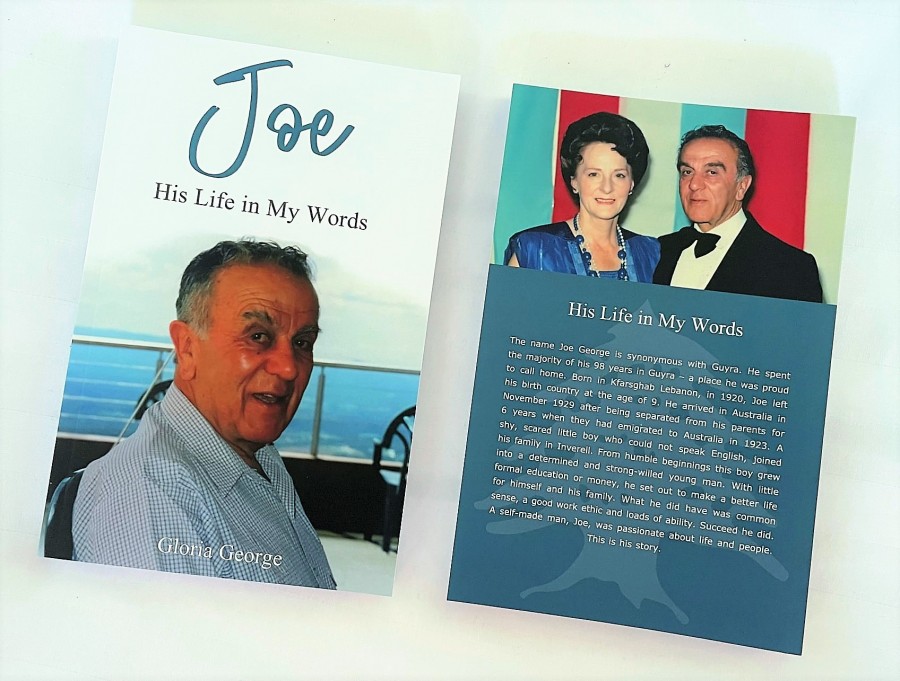 07th Sep 2021
The life story of one of Guyra's most respected and loved citizens is now available to read in a new book that has been published by his family. Joe George spent much of his life in Guyra after emigrating from his birth country of Lebanon at the age of nine.
Joe was many things, a successful businessman, a community leader, a much-loved husband, and a proud family man. The book is based on the writings of his wife Gloria, who wanted to see Joe's life recorded and not be lost.
The finishing touches on the biography have been completed by daughter-in-law Wendy George who collated and typed Gloria's handwritten notes. The story starts with simple beginnings in Lebanon and follows his journey to join his parents in Australia in 1929.
From those humble beginnings, and with little formal education, he set out to make a better life for himself. Joe eventually made his home in Guyra with wife Gloria and became a stalwart of the business and the wider community.
The family has donated two copies of the book to the Guyra Library which are now available to borrow.