Sue Adams named Guyra's Citizen of the Year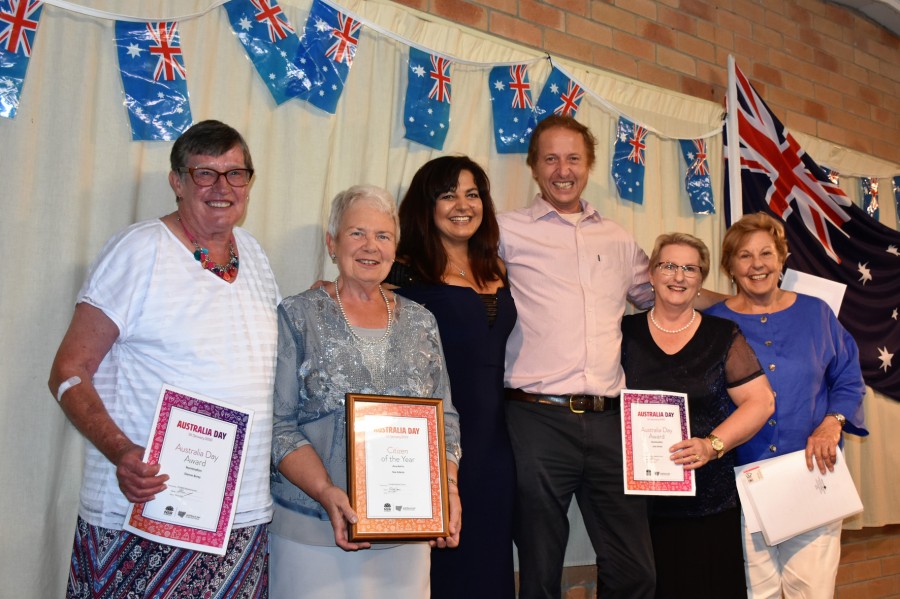 26th Jan 2020
Janelle Stewart
Sue Adams is the Guyra 2020 Australia Day Citizen of the Year, recognising her ongoing commitment to a number of community groups and for her efforts to encourage Guyra district residents to be active. The award was announced at the Guyra Australia Day dinner, along with the other recipients of this year's Guyra Australia Day Awards.
Sue is an active member of Can Assist, the Guyra Garden Club, the St Vincent de Paul Guyra Conference and Catholic Women's League, as well as a dedicated Meals on Wheels volunteer.
She also runs a weekly exercise group for Home Support Services and founded the Guyra Heart Foundation Walking Group.
Colleen Pearson has received the Young Citizen of the Year Award. The Year 12 student at Guyra Central School volunteers in a number of organisations, including the Lamb & Potato Festival and Guyra Show. She assists with the running of holiday sewing classes and at the school's Breakfast Club, encouraging healthy eating by younger students at the school.
In other awards handed out, John Credland was recognised for Contribution to Sport and Recreation, for his work in maintaining the cricket turf, and assistance with the organisation of Guyra Show and pony camps.
St Mary's of the Angels Centenary was the Community Event of the year, while the Lamb & Potato Festival Community received the Community Service Award.
Sportsperson of the Year went to young gun Fletcher Richardson who represented the Northern Zone at State and National Clay Shooting Championships.
The Guyra & District Historical Society received a special award for Art & Culture in recognition of their efforts in establishing and maintaining the Guyra Museum.
The society was established in 1986 and headed the creation of the Guyra Museum in 1988. The museum, housed in the original Guyra Shire Council chambers, now contains more than 4000 items.