Total clearance at working dog auction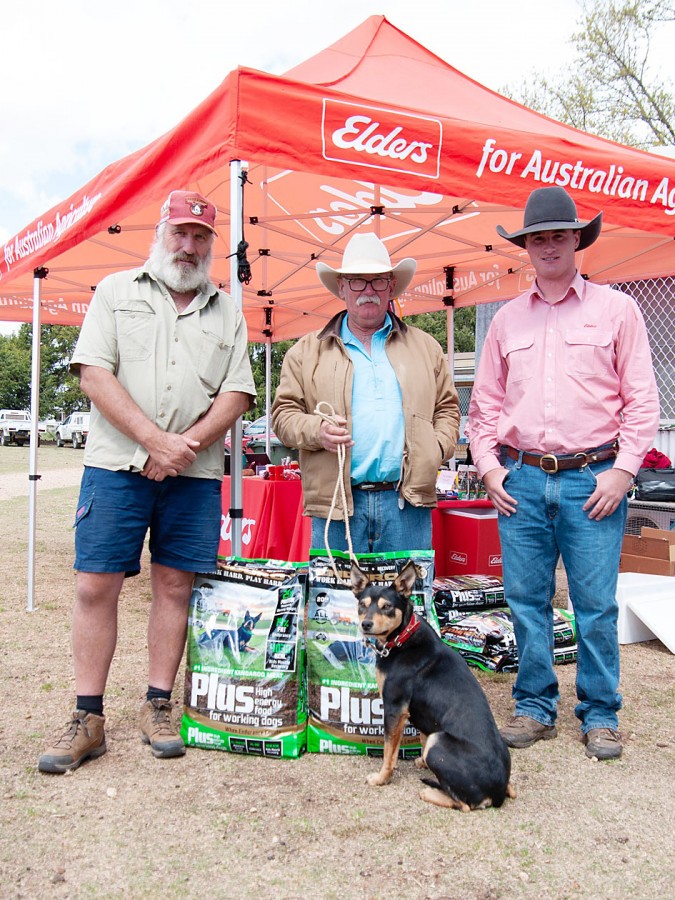 17th Oct 2023
The inaugural Top of The Range working dog auction held at Guyra on October 7th saw all 12 lots sold to a top of $6200 with an average of just under $4000. Two of the dogs passed in during the sale, sold immediately afterwards.
The Jeff Ritchie-bred Kelpie bitch Ritchies Spook by Coomoonoo Andy took the top price, going to Graham and Felicity Reeves, Gum Flat via Inverell.
Second-top-priced lot Pip, a Border Collie bitch bred by Ben Lennon, Guyra, went for $6100 to a cattle property downriver from Lawrence on the lower Clarence, along with two other dogs from the sale, making the purchasers the volume buyers.
These were the Archie Lawrence-bred Beth, a black and tan Kelpie bitch, which made $5000; and the $4900 Border Collie bitch Dunbible Creek Bonnie, bred by Daniel McLennan, Guyra, and started by champion trialler Dick Chapman, Murwillumbah.
Also making $5000 was the Dan Vidler bred Kelpie bitch Glen Ayre Rosie II, going to Nerrandera.
The sale was conducted by Elders Armidale/Guyra with Myles Williams calling up bids from 55 registered bidders, with 38 listening-in on AuctionsPlus.
Elders thanked the vendors, underbidders and successful purchasers. Also thanks to the stock providers for the cattle and sheep that were used for the demonstrations.
Sponsors for the event were Enduro and the CWA Guyra Evening Branch provided fantastic refreshments and cooked the meat supplied by Top of the Range Meat Co.