Looking at the Big Picture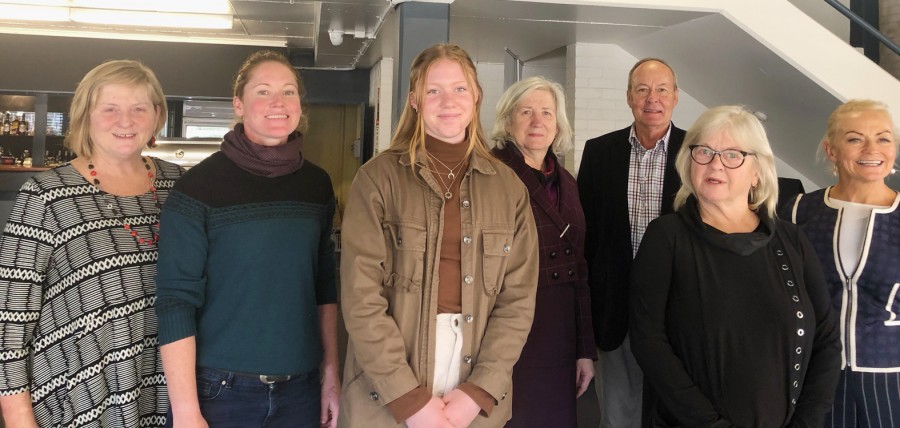 01st Jun 2021
An education model which turns the traditional curriculum on its head is already proving its value to students at Guyra Central School.
Big Picture Education Australia (BPEA), which has been operating at the school since the start of 2021, puts students at the centre of the decisions around what, how and when they learn.
Guyra was the first school in the New England to implement BPEA and has recently been joined by Tamworth High School as the only two schools north of Newcastle taking part in the program.
The BPEA model is a departure from traditional learning where students go into the classroom and the teacher tells them what they are going to learn. Big Picture starts with the student rather than the curriculum and they pursue their own passions and interests. Instead of teachers, they have advisors and instead of going from class to class they work on their own projects in groups of around 17 students.
Andrew Murray heads up Big Picture at Guyra Central, where there are three advisories currently operating. Mr Murray said that students are exploring a diverse range of interests and they are already seeing positive outcomes for the students involved.
"Since the start of the year we are seeing that it has already led to a dramatic rise in attendance and previously disengaged students are now engaged and wanting to come to school," he said.
"We are also seeing that families are engaged and some were blown away to see the standard of work that their children are doing."
Guyra Central School Principal Michelle Nicholson said that the Big Picture pathway works alongside the traditional HSC pathway and it is all about getting the best outcome for each child.
"The school has been looking at Big Picture it for a long time and it is not something that we rushed into," Mrs Nicholson said. "It is still in the beginning stages, but I believe it is good fit for the school and may even be more rigorous than the mainstream in terms of meeting learning criteria."
Co-founder and CEO of Big Picture Education Australia (BPEA) Viv White AM recently visited Guyra Central School where she is working with the leadership team to build relationships in the wider community. As part of the visit, she was joined by Adjunct Professor Jim White PSM from the University of New England (UNE) and
Savannah White, a Year 11 BPEA student from Morisset High School in Newcastle.
Viv White said that building strong relationships between the students, their teachers and experts in their fields of interest is an important part of BPEA.
"We recognise that a lot of learning will take place outside the classroom," Mrs White said. "What you see with Big Picture is kids on farms, kids in law offices, kids in medical practices, kids in carpentry shops, and kids in supermarkets learning about their passion in their community."
"Adult real world learning is important and our kids are doubly ready for life – we have the eye on the prize for them and they have their eye on the prize as well."
An important part of the program is making connections and during their visit to the area, they met with staff from UNE with the view to providing mentors and pathways as students progress.
Adjunct Professor Jim White from UNE runs a program called Schools and Universities Connect. Part of his role is help bring students into university and he said that he supports schools exploring pathways rather than saying there is just one way.
"Some students are happy with traditional HSC and schools will continue to provide that option," he said. "I also know that we need to provide alternatives and I love the concept of portfolio learning that is part of Big Picture and having parents as part of the process."
"Learning is a lifelong process. I see teachers as being mentors and recognise that they are not the font of all knowledge," he said. "We should be taking our students to another level and exploring ways to expand their knowledge outside of the school environment and that is what Big Picture does."
The visit also provided an outlearning experience for Morisset High School Savannah White, who met with Big Picture students and staff at Guyra Central School to share her experiences. Savannah is a Year 11 student who completed Year 7 as a traditional student before transitioning to Big Picture in Year 8.
"I was in the top class and doing well but found school quite repetitive and I wasn't excited by the work," Savannah said. "When I joined Big Picture I was able to choose topics I was interested and I haven't looked back. It is a wonderful experience to be able to choose whatever you are interested in, to delve into it and truly follow your passions."
"It is definitely something that has made a huge difference for me and it is something I would recommend for anyone who wants to be part of Big Picture.