Local buyers top bidders at Bridgewater sale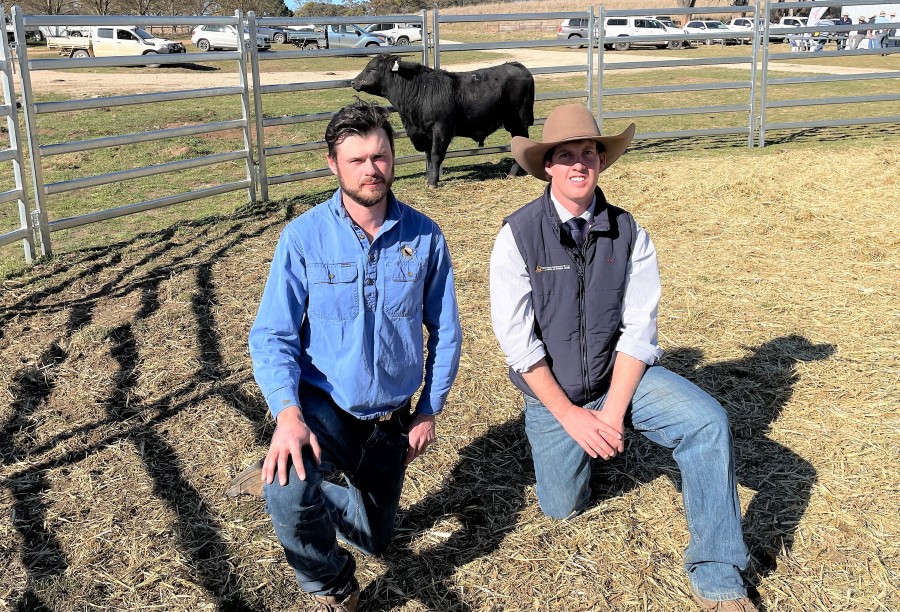 08th Aug 2023
It was a hard day at the office for Bridgewater Angus at their 6th on property sale. Two of the three top priced bulls went to local buyers, they were both yearlings by the same sire Shacorrahdalu New Ground R17 and reached $14,000.
Lot 24 Bridgewater New Ground T004 was purchased by Denis and Jenni Wright from Ascot Park at Black Mountain a high indexing yearling with great calving ease, growth and IMF. The Wrights also took home Lot 26 T057 another New Ground son with impressive EBVs.
The other top lot to go locally was Lot 25 Bridgewater New Ground T005 purchased by Dorothy Every from Silent Grove Ben Lomond. He has an EMA of 16.6 with positive Rib and Rump, great calving ease and $A-L of $443.
Bridgewater had a lot of repeat buyers from the area and would like to thank them for their ongoing support of our program. They now move their focus onto our sale in 2024 and can assure buyers that they will have another lineup of top indexing bulls including rising two year old sons by the New Ground Sire. There were some cracking bulls passed in on the day so if anyone finds themselves short please contact Roger on 0407 958 224.