TroutFest Karaoke Party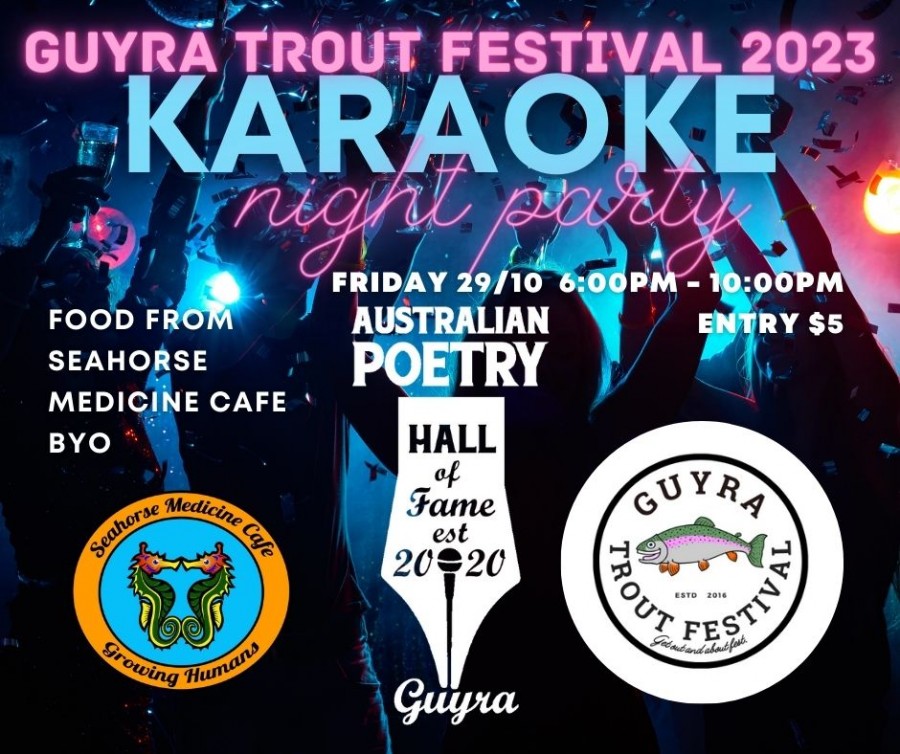 19th Sep 2023
The Guyra Trout Festival is excited to announce the upcoming Karaoke Party, to be held on Friday, September 29 at the Australian Poetry Hall of Fame.
The party will feature a wide variety of music to choose from, including pop, rock, country, and more. Whether you're a seasoned karaoke star or a first-timer, this is the perfect opportunity to let loose and have some fun.
This family friendly event will also feature food and drinks and is BYO alcohol, so you can enjoy a night of music and good times. Tickets are $5 per person and can be purchased online or at the door.
The Guyra Trout Festival Karaoke Party is the perfect way to kick off the weekend and celebrate the start of trout season. So mark your calendars and don't miss out on this fun-filled event!
The Guyra Trout Festival is a celebration of all things trout. The festival features fishing competitions, food stalls, live music, and more. The festival is held annually in Guyra, NSW, and is a great way to enjoy the outdoors and celebrate the local community.