Excellence in family day care rewarded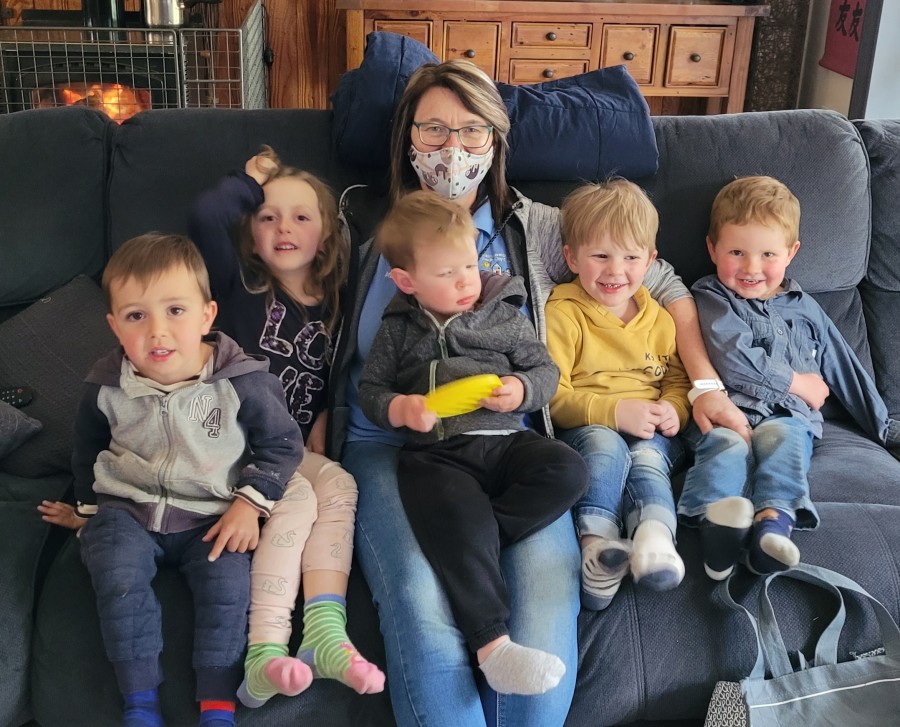 21st Sep 2021
Guyra family day care educator, Valerie (Val) Hume, has been recognised for her commitment to excellence in early childhood education and care, in the 2021 Family Day Care Australia Excellence in Family Day Care Awards.
Val, who works as an early childhood education and care professional registered with Armidale and District Family Day Care, is one of 69 Regional Educator Winners selected across Australia.
This event is the only national awards program dedicated specifically to recognising the work and achievements of the 12,000 strong community of family day care educators across Australia.
Celebrating its tenth year, the 2021 Awards shine a light on the incredible early childhood education and care experiences provided to more than 93,000 children, in natural and nurturing home leaning environments across the country.
Val has been doing Family Day Care for a little over 17 years and said that she is proud to have been chosen, as there are some amazing educators who run fantastic services.
"To be recognized for what I do is truly an honour," she said. "There is no greater responsibility than to be entrusted with the care and education of these young children, so, I appreciate the validation for what I do.
"I have lost count of the number of children who have attended my service over the years. Seeing the children grow and learn, and witnessing those milestone moments is so precious."
"There are four other Family Day Care educators in Guyra who also have outstanding services. We all support each other and network together and are extremely lucky and grateful to have such a supportive coordination unit at Armidale Family Day Care."
Family Day Care Australia Chief Executive Officer, Andrew Paterson said that educators like Valerie provide vital support to children, families and communities all across Australia.
"The flexible, high quality early education provided by
educators like Valerie is what makes family day care so unique and is the reason why so many families choose family day care," Mr Patterson said.
"The Awards are also an opportunity to profile the wonderful opportunities that the sector affords early childhood professionals.
"Family day care offers a career like no other. Our qualified educators run their own small business from home, combining their passion for early childhood education with the opportunity to build a flexible, rewarding and secure financial future," Mr Patterson concluded. "We think that's pretty special."
Valerie is now in the running to be named as one of four National Educator Finalists, to be announced in October.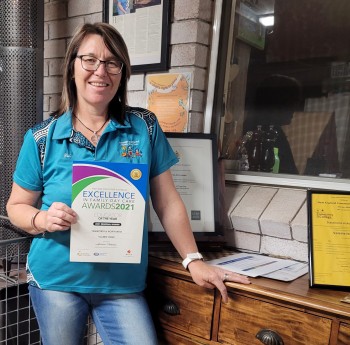 click for larger image