Leadership positions at TAS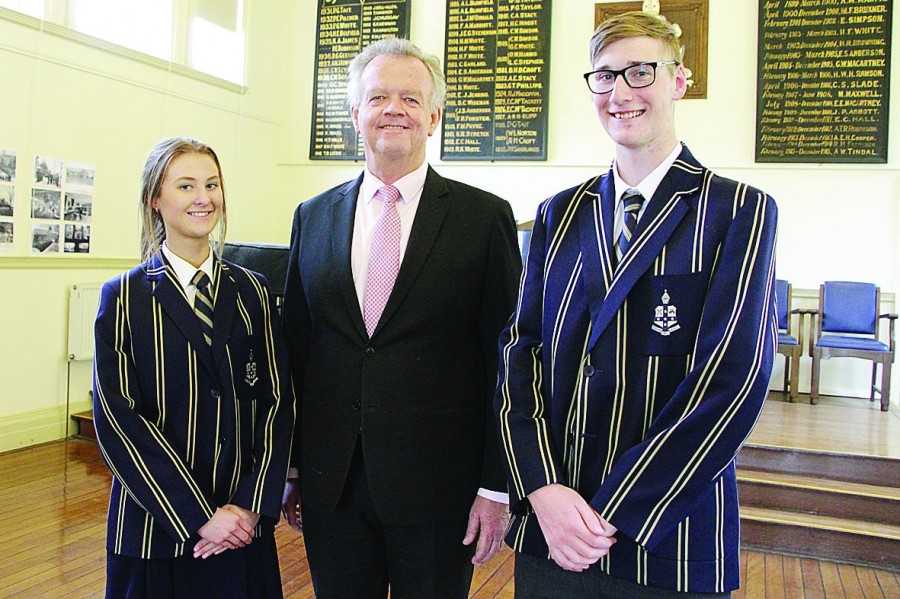 23rd Oct 2019
TWO students from the Guyra district have been appointed to key leadership positions at The Armidale School for the coming year.
Frederick Nutt of Llangothlin has been elected as a school prefect while Megan Schmitt of Wandsworth is girls' captain of Abbott House.
The two students acknowledged the past yet looked to the future at their induction ceremony at the school this morning (17 October), reciting a pledge that dates back more than eight decades.
Headmaster Murray Guest said leadership was not a prize for what has already been done already, but a call is to assist the direction of the school in maintaining its standards in all areas, supporting students and inspiring pride in the school through good example.
"Above all, they have been called to join in our most important task – ensuring that every student in this school is able to feel supported and is confident that his or her best efforts will be applauded and never derided," he said.