Multicultural Public Speaking competition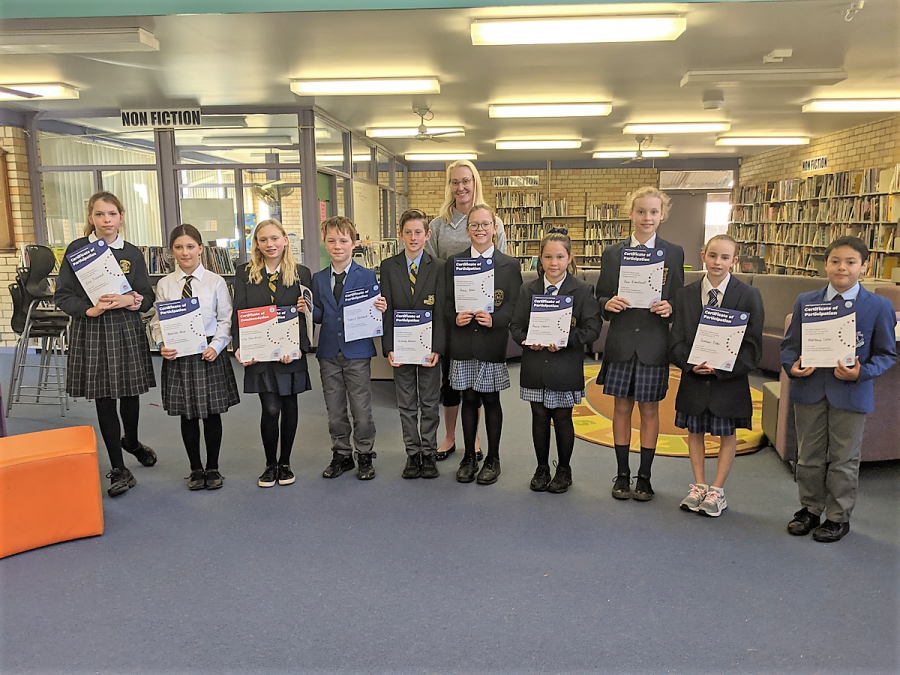 22nd Jun 2021
On Monday the 7th of June, Guyra Central School hosted the Multicultural Perspectives Public Speaking Competition New England Local Final. The competition is run by the Arts Unit and open to all NSW public primary schools.
Students from Sir Henry Parkes Memorial Public School, Armidale City Public School, Ross Hill Public School, Ben Venue Public School and Guyra Central School presented their speeches in the School Library.
The adjudicator was Mrs Leanne Vaughan came from Armidale Secondary College. Each student who participated was given one-to-one feedback about their speech and public speaking skills.
Guyra Central School representatives were Dean Rumbel and William Vidler in the Years 3 and 4 section and Summer Tibbs and Rose Kliendienst in the Years 5 and 6 section
The overall winners were Hamish Eastment from Armidale City Public School and Resandi Wijesekara from Sir Henry Parkes Memorial Public School. They will represent New England at the Regional Final in Tamworth.
During the prelimary stages of the competition, all Stage 2 and 3 students from Guyra Central School had the opportunity to write speeches and presented them to their classes, with three students from each class selected to participate in the school final.
The following students participated in the school final:
Stage 2 Rose- Dean Rumbel, Tom Ward, Rose Gordon
Stage 2 Crimson- Billy Ryan, Will Vidler and Zac Raper
Stage 3 Navy- Summer Tibbs, Rose Kliendienst and Hayley Williams
Stage 3 Platinum- Zander Lloyd, Anja McIlwain and Brooke Clark
The competition was an excellent opportunity to develop student public speaking skills. Miss Fletcher and Eunice Blair were the adjudicators for this school final and chose the representatives for the local final.