Under 16s are toast of the town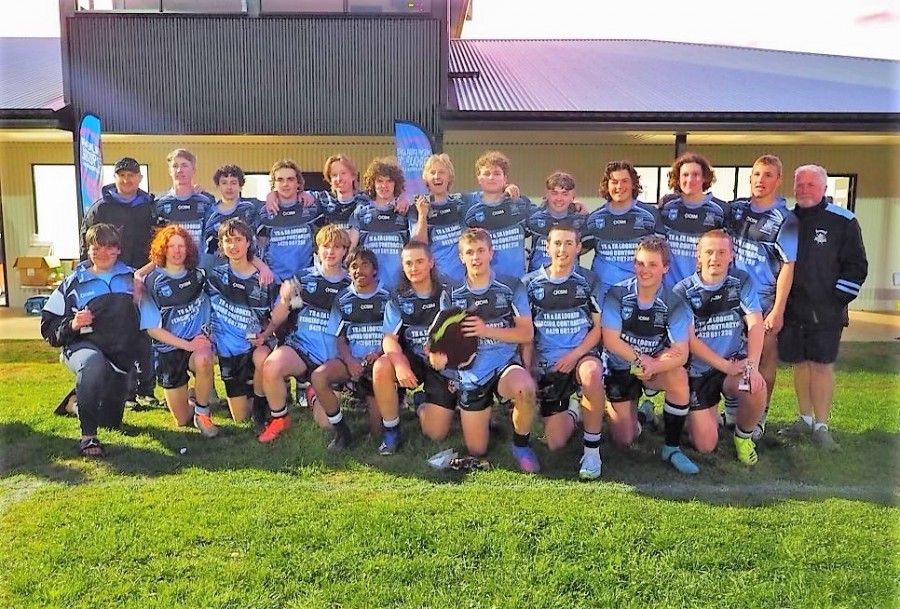 13th Sep 2022
The Guyra U/16 Junior Spuds are the toast of the town after toppling the previously undefeated Glen Innes Magpies 22-14 in a tough, high quality grand final held in Glen Innes in front of a large contingent of Guyra supporters.
Guyra started with real intent and on the back of some strong forward runs were rewarded with a well deserved try, racing out to a 6-0 lead.
However, the momentum swung quickly to Glen Innes on the back of some mistakes and penalties, allowing them to dominate field position and their big forwards created havoc to race out to a 14-6 lead at half time.
The second half was close to the best football that Guyra played all season. Dominating defence and strong forward runs allowed Guyra to completely dictate the second half, running in 3 unanswered tries along with 2 conversions to run out victors 22-14 much to the delight of the Guyra supporters. The result capped off a sensational year for the team with many of the squad enjoying representative honours and winning state competitions in representing Guyra Central School.
It also marks the end of the junior careers for many of the squad who move on to senior football next year. We wish them well and expect big things from the likes of Oscar Atkin, Brodi Campbell, Archie Dowden; all Northern Division reps this year, along with Riley Campbell, Cooper Wilson, Riley Melmeth and Rave Brazier all have big futures in front of them.
Congratulations also to Coach Jason Campbell who has been with the team for their entire junior career and has been instrumental in moulding a group of well-mannered and mature voung men in which Guvra can be proud.
To cap off a memorable day, Guyra Junior Spuds were named Group 19 Junior Club of the Year - the award accepted by our very excited President, Gina Lockyer.
Congratulations to Oscar Atkin for being awarded "Man of the Match" and to Brodi Campbell for being awarded Group 19 "Best and Fairest" for the 2022 season.
Final Result: Guyra 22 (O.Atkins (2); R.Brazier; H.Brazier Tries. O.Atkins (3) Goals) defeated Glen Innes 14.