Rotary Club marks 75th Anniversary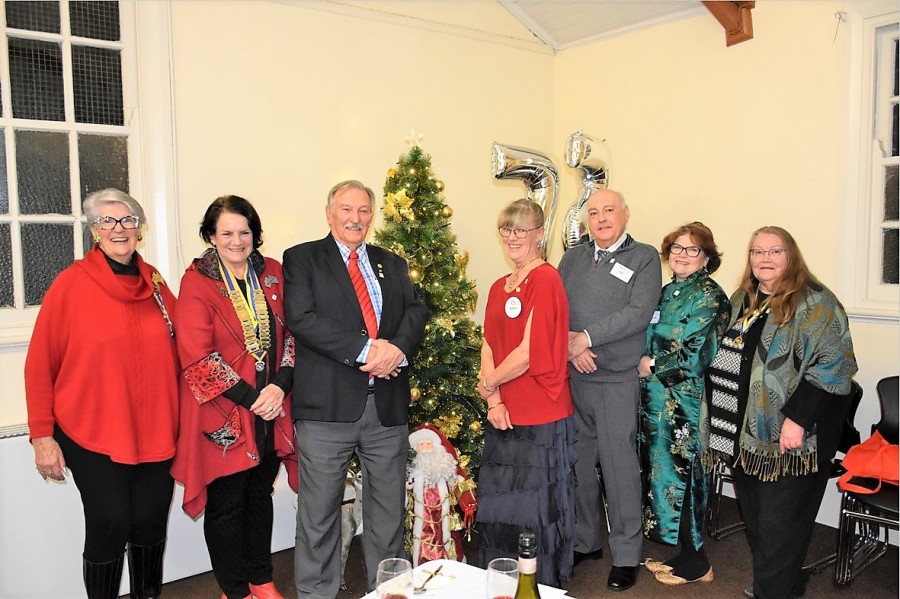 12th Jul 2022
The Rotary Club of Guyra held their changeover dinner on Saturday, combining the event with celebrations to mark their 75th anniversary, albeit a year late.
The Christmas in July themed event was held at the Soldiers Memorial Hall and was attended by Rotarians, their partners and guests. Wendy Mulligan was inducted for a second term as President by Past District Governor Jane Bradford OAM.
President Wendy Mulligan reflected on a year that was once again affected by COVID.
"We have eventually been able to return to selling raffles tickets in the street and at the Hotel.
"Members attended a Mental Health Day in October, which was well attended, providing useful information and equipping members with skills to recognise Mental Health issues in members of our community.
"It was with much sadness that we said goodbye to a Rotary Member and great friend. Hamish Yeates passed away suddenly on 11 November 2021, leaving behind Helen, Sebastian and Eamon. He will be dearly missed by all club members."
"David Kanaley and I applied for a District Grant and were successful in receiving a grant of $4,000. This grant will be used to purchase a BBQ for the Memorial Avenue.
"Our Christmas Carnival was once again the highlight of our Rotary Year, with Santa attending and presents for all the children. As a Rotary team with dwindling numbers we once again functioned as a united force to provide a traditional town gathering."
"Guyra conducted a Rotary Drought Community Outreach Project, and we were very proud of our success in distributing 115 debit cards to locals who attended. "
"We have welcomed a new member Eric Fay who has embraced the organisation of our street stalls. With a new Rotary Year emerging I would like to thank my executive Hans and Jenny for their excellent support throughout the year and the hard working Rotarians who always turn up for every function, rain, hail or shine thank you all with out you all Rotary in Guyra would not be able to continue.
Donations were handed over on the night to the Guyra Men's Shed ($1,000), Soldiers Memorial Hall Trust ($1,000), Westpac Rescue Helicopter Service ($500), Armidale Women's Shelter ($500) and Youth Insearch ($500).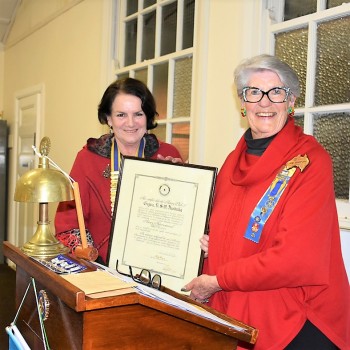 click for larger image