ANZAC services with a difference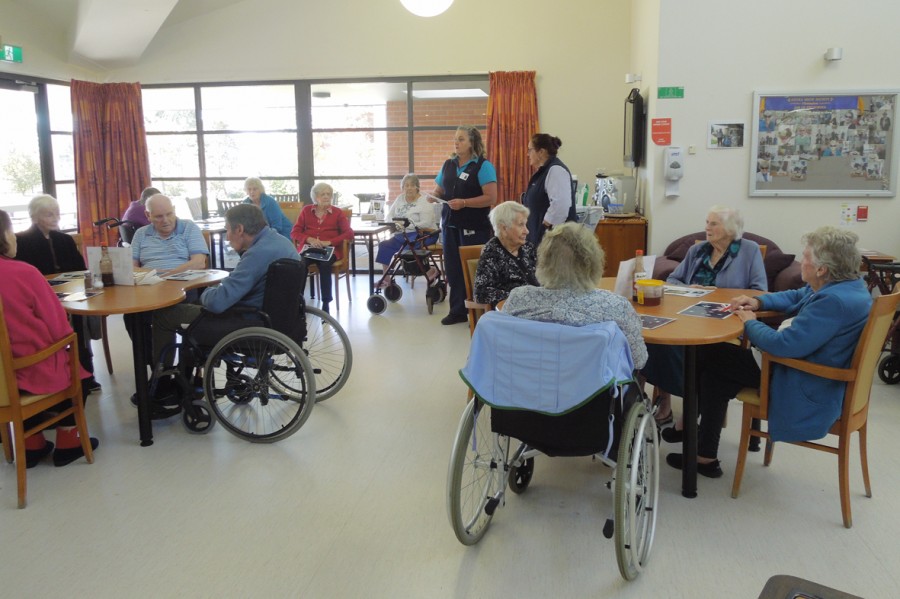 28th Apr 2020
While there was no large gathering of citizens this year to mark ANZAC Day, some services went ahead in a modified format. At the MPS residents marked the occasion early with a service and wreath-laying on Friday.
Diversional Therapist Nichole Rosten organised a service for the residents. The short service was held inside the facility and included the playing of the reveille whilst Nichole read the service order, and the laying of a wreath.
A collection of memorabilia from the residents was set up and the wreath was laid beside the officer's uniform. This was followed by the "Last Post", a minute's silence, and the Australian National Anthem.
Residents were unable to go outside, however they were able to gather inside at the main entrance so they could watch whilst Nichole and Deb Heagney laid the wreath outside near the flag pole.
Ben Lomond also conducted a modified service, while still adhering to social distancing provisions.
The flag was able to be raised thanks to those who helped replace the rope on which to fly a flag.
In the early morning community members observed the memorial from their front door and front gates. Following the formalities of the broadcast Dawn Service, Molly Chard sang Waltzing Matilda. By popular request, she repeated her performance with amplification, at 11 am from the hall.