Street names honour airport champions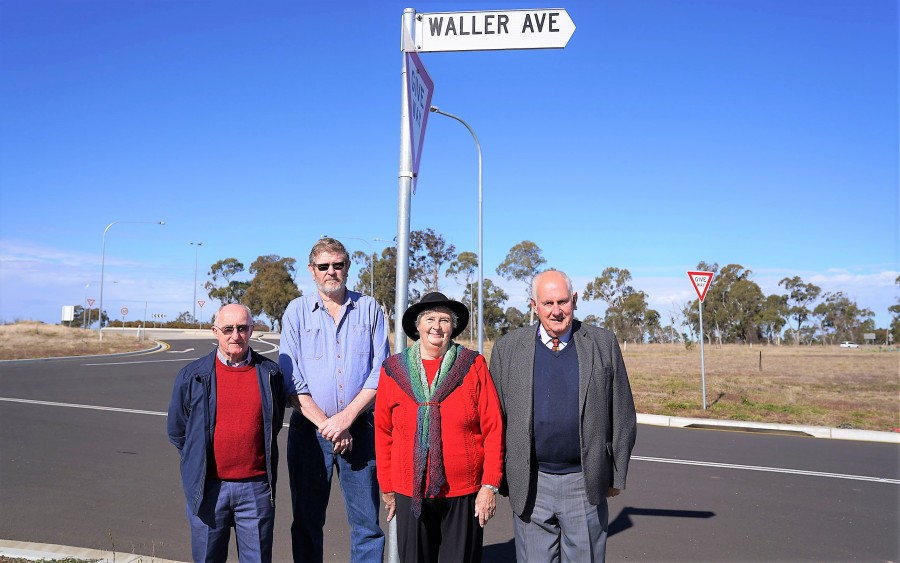 22nd Jun 2021
Two prominent roads in the new Armidale Airside Business Park called Cameron Drive and Waller Avenue commemorate the tireless work of two local champions that have been instrumental in the development of the airport and aviation in the region.
Donald Cameron was President of Dumaresq Shire from 1957 – 1974. He was a champion of economic development in the region and encouraged business growth opportunities for many years. Dumaresq Shire managed the airport and he was instrumental in the main runway you see today being redeveloped from a grass runway to tarmac.
Clive Edmund Gordon Murray Waller was an engineer that came to Armidale in 1949/50 to manage the Government owned Aerodrome in Armidale. He held the position for a further 10 years. It was a 24 hour a day job, Clive would often have to put flares out in the middle of the night to allow flights to land.
During his time at the aerodrome Clive recorded a wonderful history in a photograph album that has survived to this day. Although in poor condition it is hoped that it can be restored and put on display. In 1937 Clive invented the C.M.W stall warning indicator, the modern versions of which are still used in aircraft today and saved many lives.
Armidale Regional Councillor Andrew Murat said the contribution by Donald Cameron and Clive Waller and many others has left a lasting legacy on aviation in our region.
"It is fitting that we recognise these individuals at the Airside Business Park for their contribution to the Armidale Regional Airport and to our community," said Cr Murat
"The airport precinct has undergone significant change over many years, often from ideas and initiatives championed by community members with a passion for aviation, economic development and just a love of our wonderful region. The state-of-the-art airport we see today is testament to their hard work and passion."
The remaining roads within the Airside Business Park will also recognise community contribution to the airport and an existing mural in the terminal showcases the airports history.