Winter's playground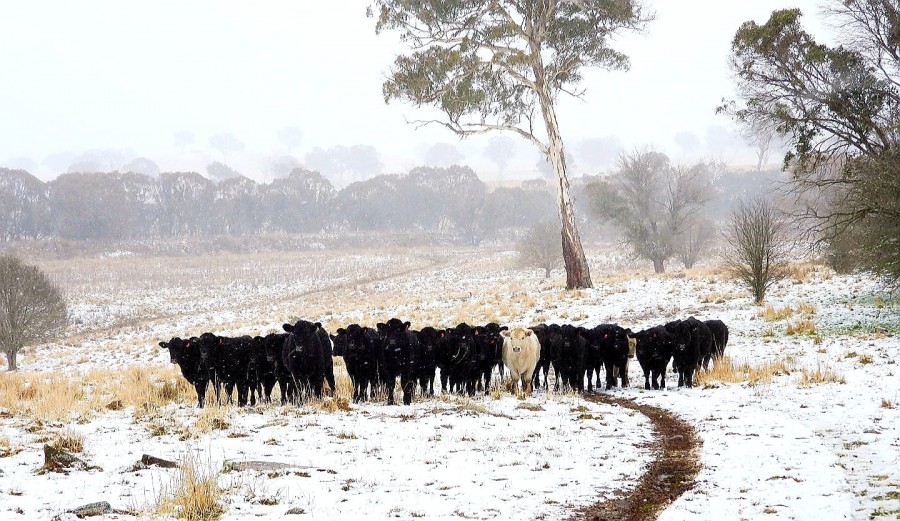 15th Jun 2021
Freezing conditions last week saw a welcome boost for local businesses with visitors flocking to the area. They arrived in droves turning parks, sporting fields and roadsides into winter playgrounds.
Accommodation was booked out well in advance of the predicted falls which arrived late on Wednesday June 9th and continued until around midnight on Thursday June 10th.
Snow fell over the higher areas of the tablelands including Guyra, Black Mountain, Ben Lomond, Wandsworth, Glencoe and Glen Innes.
In Guyra light flurries began during the day on Wednesday June 9th, becoming heavier in the evening with snow settling on the ground to a depth of about 4cm. The maximum temperature for the day was 4.4oC.
Thursday saw light snow showers during the day but not settling. Heavier snow arrived in the evening between 9pm and midnight with snow settling to a depth of 8 to 9 cms in town. Rain and higher temperatures in the early hours of the morning caused the snow to melt
Heavier falls were recorded around Ben Lomond, which saw snow settled to around 12cm on Thursday night. The snow remained on the ground longer at Ben Lomond with some still evident on Saturday. The maximum temperature was 2.4oC
The New England Highway was closed north of Armidale to Glencoe on Wednesday night due to the icy conditions, reopening to traffic mid morning.
Further closures were put in place on Thursday night with the New England Highway closed once again and the Guyra road to the west of town closed due to heavy snow.