Meet our latest medical recruits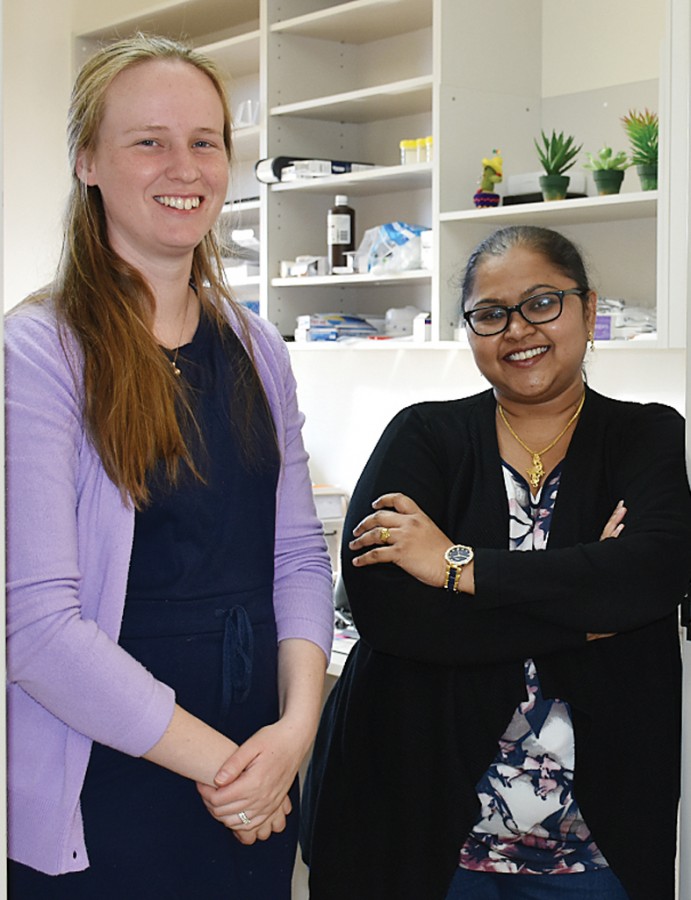 31st Jul 2019
Janelle Stewart
The career path of two young women with diverse backgrounds has brought them together at the Guyra Medical Centre where they will be working as GP Registrars, training under local GP Dr Jeyakumar.
They both say that the reputation of the Guyra Medical Centre as a training ground was instrumental in bringing them to town.
The newest recruit is Dr Laura Townsend who will commence work at the Guyra Medical Centre from August 9th. Laura joins Dr Anitha Jandrajupalli who has been training at the Medical Centre since February this year.
Laura is a local girl, having grown up in Uralla and Armidale, and currently works at the Emergency Department of Armidale Hospital. She graduated from University of New South Wales in 2014, completing part of her training rurally in Albury and Wagga. She previously worked at hospitals in Sydney and Tamworth.
While she has loved working in hospitals, Laura always wanted to become a GP and work in the New England area. She is now on her way to fulfilling that desire by undertaking a specialty training program under the supervision of Dr Jey.
"Growing up I always had an interest in science and an empathy for people, and medicine is a combination of both," Laura said. "I am really looking forward to working in Guyra and I have already felt very welcome by the staff at the Medical Centre.
"I can't wait to get started, meet the locals, and see the whole family as patients from little kids right the way through," she said. "I am also looking forward to working with Anitha, learning from her as well as Dr Jey."
Dr Anitha, who has been training at the Medical Centre since February this year, will now complete another six months of her GP training in Guyra. While Laura is a local girl, Anitha grew up and completed her early training in India, where she worked for two years before coming to Australia. Initially, she settled in Victoria and worked in Melbourne hospitals for 6 years, gaining a wide variety of experience.
However, she wanted to pursue training as a GP because it allows her to provide continuity of care and chose Guyra because of Dr Jey's reputation as a supervisor and the proximity to Armidale.
Anitha moved to Guyra with her family earlier in the year, and is finding herself being accepted in the community. She is also undertaking further studies in paediatrics to expand her knowledge of the younger patients that she sees.
"I am very happy with the move and my kids love living here, we are going to Church and enjoying meeting and talking to more people," she said "I love working with children, women's health, and mental health and feel very comfortable working with Dr Jey who is very flexible and easy to work with."
Both doctors see their immediate future as remaining in the area. Laura's intention is to complete her GP training rurally and remain as a doctor in the New England Area, while Anitha wants to remain in the area at least until her daughter has finished school. They will be working at both the Medical Centre and the MPS and bring with them their experience not only as doctors, but also as young mothers who have a unique ability to understand and empathise with their patients.