Amazing Day for our Rural Women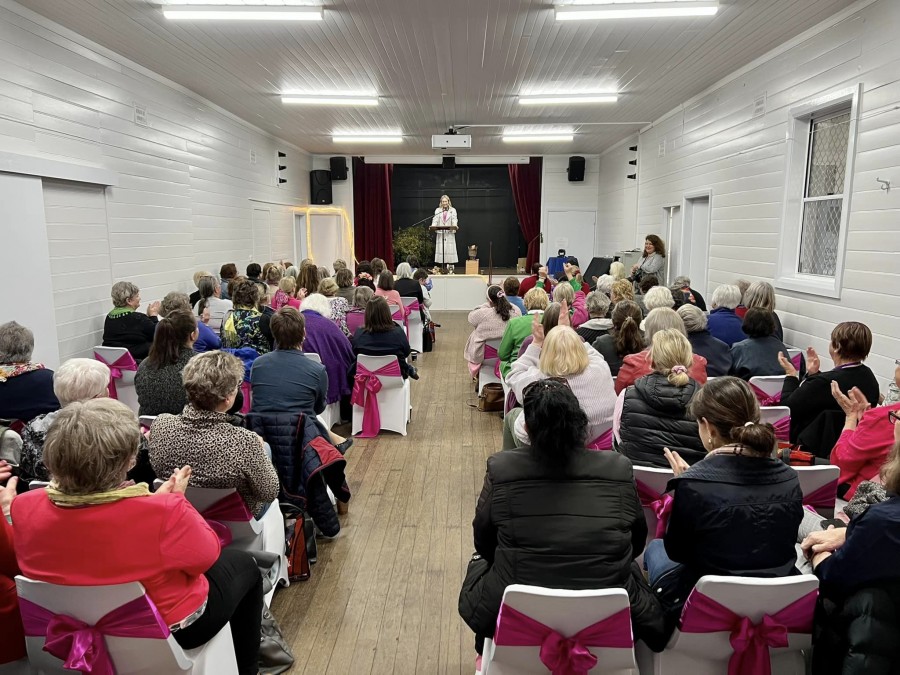 18th Oct 2022
Women from across Guyra and surrounds gathered at Ben Lomond last Friday for the 29th annual Rural Women's Gathering. The Gathering was hosted by Glen Innes Natural Resources Advisory Committee (GLENRAC) and Guyra Evening Country Women's Association, with support from the NSW Government and Rural Women's Network. A second event was also held in Glen Innes on Thursday evening.
A team of volunteers, staff, speakers, and special guests combined to create memorable events, informing and celebrating Rural Women and launching the return of the NSW Rural Women's Network.
Also in attendance was the Hon. (Bronnie) Bronwyn Taylor, MLC (Minister for Women, Minister for Regional Health, Minister for Mental Health and Deputy Leader of The Nationals) and Adam Marshall MP, (Member for Northern Tablelands)
Vice-President of the Guyra CWA Evening Branch Mary Hollingworth told the Gazette that she was absolutely ecstatic with both events which exceeded all expectations.
"It was an amazing celebration of rural women and we were overwhelmed by the support of so many women who turned up and also by the support that we received from the service providers and stakeholders," Mary said.
"It was such a coup for the small communities of Guyra, Ben Lomond and Glen Innes to host the gathering and to have Bronnie Taylor officially open the event.
It was a packed house at Ben Lomond to hear guest speakers covering a range of topics, which inspired, challenged and educated the attendees.
Among the speakers was Guyra Central School Year 12 student Ellie Mitchell who is the Guyra Evening Branch scholarship winner for 2022.
"Ellie blew us all out of the water with her vision for what she sees ahead for rural women," Mary said.
"She spoke about the support and value of organisations such as the CWA and of rural women supporting each other.
"The most exciting thing was when Bronnie Taylor announced $3.7m in funding for the Rural Woman's Network - for that to happen on our turf was truly amazing," Mary concluded.
The events could not have happened without support from the Office of Women NSW (Dept. of Premier and Cabinet), Glen Innes Arts Council, Guyra CWA, Ben Lomond P & C, Ben Lomond Memorial Hall Committee and MCs Anne Starr (Guyra CWA President) on Thursday night and Caitlin Furlong (Chief Of Staff, ABC Tamworth) on Friday.