Development Application approved for proposed Guyra preschool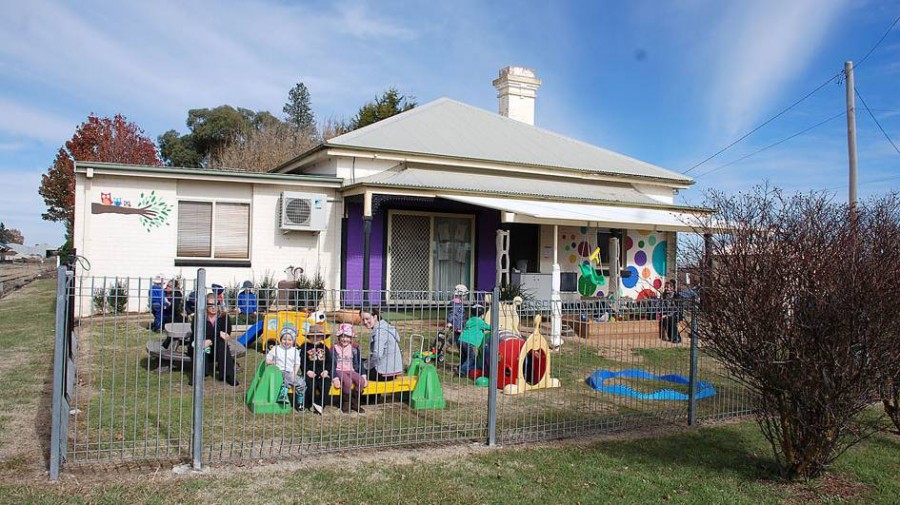 01st Jun 2021
The Development Application (DA) for the proposed Guyra Early Childhood Learning Centre was approved at the May 26 Ordinary Council Meeting, subject to conditions.
The DA is for the construction of a proposed centre-based child care facility to be built behind the Guyra Civic Administration Building as well as the construction of a new car park and associated works.
Armidale Regional Council Mayor Ian Tiley said while this does not guarantee the new preschool will be built, it gives Council the green light to do so if funding becomes available in the future.
"This is simply a step we had to go through to ensure the construction process is as streamlined as possible if it is deemed feasible for the Early Childhood Learning Centre project to go ahead," said Mayor Tiley.
"This approval gives us the peace of mind we need while we continue to seek funding options and explore the feasibility of the project."
Council received two submissions from members of the public against the DA, however, both of these have now been addressed through the conditions outlined in the approval.
These conditions include a deferred commencement condition pursuant to section 4.16(3) of the Environmental Planning and Assessment Act 1979, requiring that an amended Aboricultural Impact Assessment and Car Parking Access Plan is provided which demonstrates that the largest tree - the English Oak - can be successfully retained.
The carpark that is included in the DA was due to be funded by the Australian Government's Local Roads and Community Infrastructure (LRCI) Phase 1 funding, however Councillors adopted the recommendation to reallocate the money to other projects due to the fact the Guyra Early Childhood Learning Centre project has not yet been fully scoped.
"The conditions of this funding require the money to be spent by the end of this financial year, so council believes the best option is to reallocate the funds to ensure the money is not lost," said Mayor Tiley.
"This money will now be spent on our asset backlog that will greatly benefit the community."
The $985,000 of LRCI funding to will now go towards the 2021/2022 renewal program for Council assets, including kerb and guttering, footpaths, urban road reseals, gravel road resheeting, stormwater drainage improvements and building renewals. Council has applied for an extension to complete the projects by 31 December 2021.
To read the DA, see page 88 of the May 26 meeting agenda.