Permanent base in Guyra for building surveyor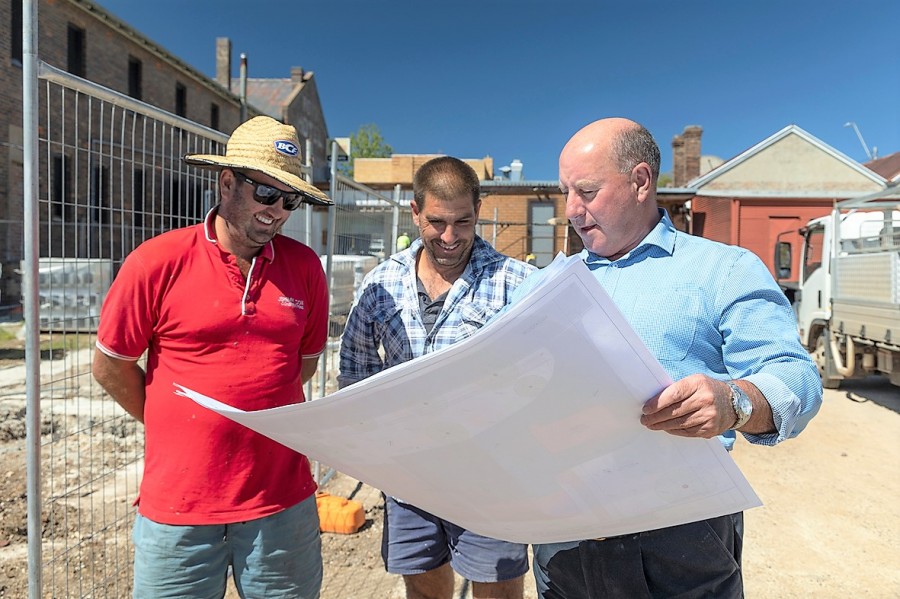 29th Mar 2022
Expert advice to help you navigate the construction approvals process is now based permanently at the Guyra Civic Administration Building.
Council's Building Surveyor Michael Fox has been in the building industry for 44 years, 24 of those in local government and is looking forward to assisting the Guyra community.
"Building can be a very stressful process and I'll be that friendly face for the Guyra community to discuss any questions or provide professional advice they may need," said Michael.
"I'll be based permanently out of the Guyra office and people can come in and see me or give me a call. I have an excellent understanding of most aspects of local government building regulations and really enjoy working with people to complete their next building project."
Building surveyors, formally known as building inspectors are responsible for assessing buildings, from residential houses through to commercial projects. Michael will be involved for the length of a building project, from the start until the end, conducting inspections in order to sign off on every stage of construction.
Michael will be available Monday to Friday from 9am-11am at the Guyra Civic
Administration Building to answer any of your questions about your building development or call our customer service team on 1300 136 833 to request a call-back.