Royal Hotel wins energy saving grant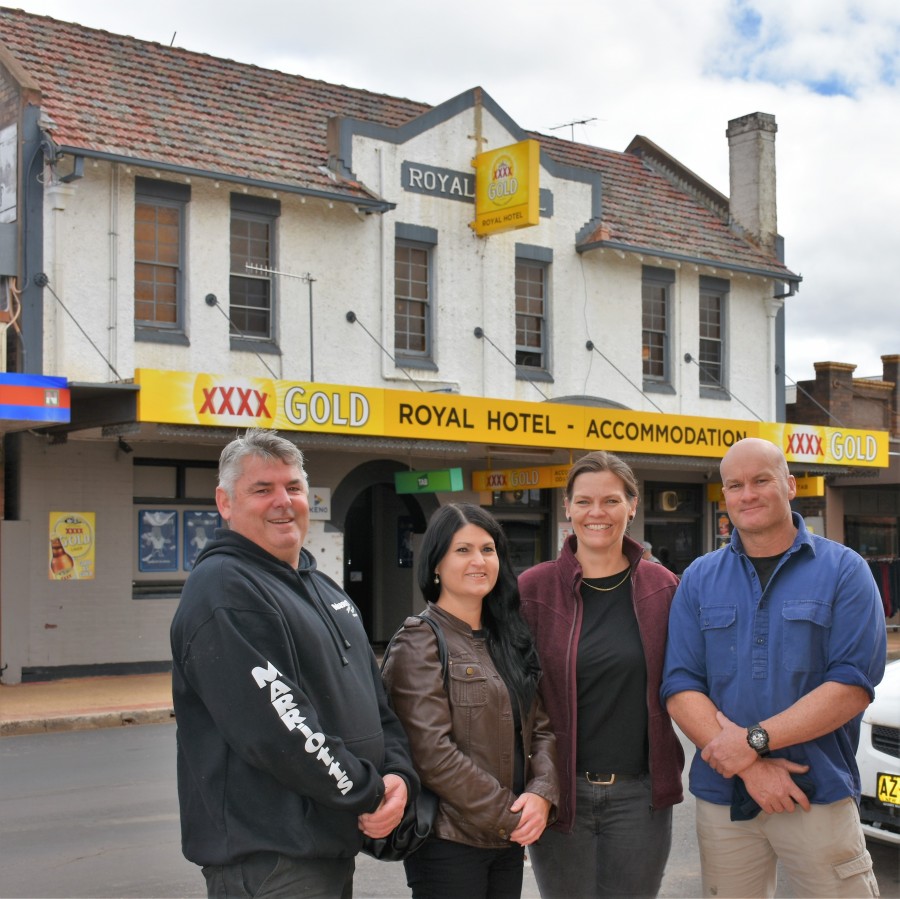 22nd Jun 2021
Small and medium hotels and motels across the New England are receiving support from the Coalition Government's $10.2 million Hotel Energy Uplift Program to cut energy costs so they can invest in their business, employ more Australians and get ahead.
Member for New England Barnaby Joyce said funding included $22,433 for the Royal Hotel at Guyra to replace and upgrade nine windows.
"Like many hotels in the New England, the Royal has a proud history of keeping travellers and locals happy in Guyra with cold beer and warm meals," Mr Joyce said.
"This grant will help drive down energy costs down through better insulation at the premises to ensure that patronage continues long into the future."
The Royal Hotel was one of a dozen premises to share in more than $268,0000 in funding for projects across the New England which included upgrades to more energy efficient air-conditioning, lighting and interior modifications.
"These grants will help local operators to save on energy costs, putting more money back in their pockets and supporting the creation of new jobs, including for local electricians, carpenters, engineers, and plumbers," Mr Joyce added.
The Hotel Energy Uplift Program was announced in the 2020-21 Budget and is part of the Government's $1.9 billion investment in new energy technologies which will create new jobs now and into the future, reduce emissions and ensure all Australians have access to reliable and affordable energy.