CWA takes stand against domestic violence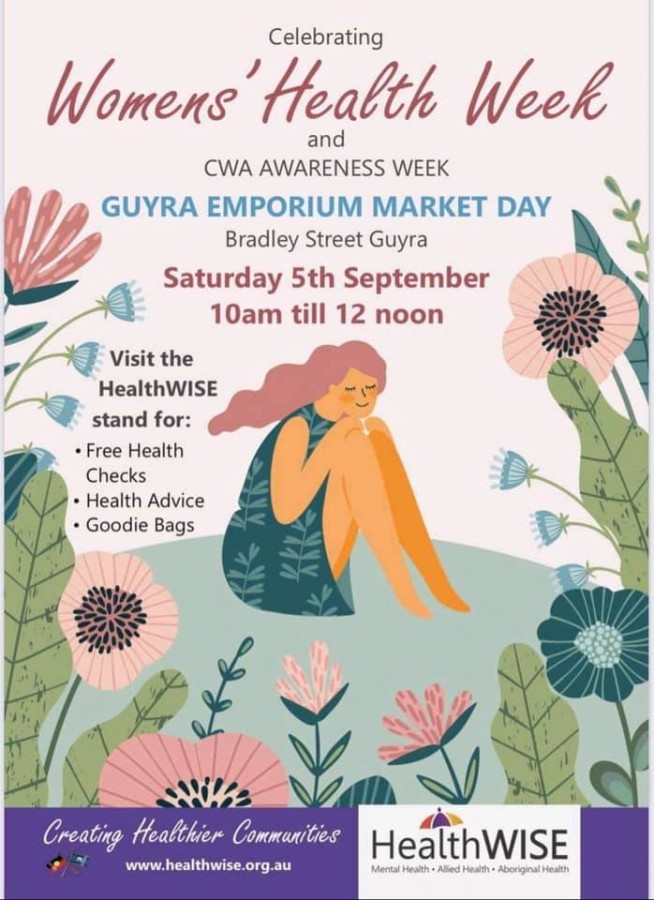 01st Sep 2020
The Country Women's Association (CWA) of NSW will mark its annual Awareness Week from September 6 to 13 and is asking the local community to take a stand against domestic violence.
President of the Guyra Evening branch of the CWA of NSW, Leonie Hawkins said the CWA of NSW is using this year's Awareness Week to highlight the urgency around more action on the issue in an effort to turn around the confronting statistics, and to encourage more people to speak up and speak out about the crisis.
"We want people to be aware this is an enormous issue and to try to do something to help those living with violence, which is not acceptable in our society," Leonie said. "It's also a chance to encourage victims to reach out for help and realise they don't have to stay silent – there are people and services ready and willing to assist and a community that understands the support they need."
Leonie said increasing awareness of the problem and looking at ways to address the many issues stemming from domestic violence was in even sharper focus this year, given the COVID-19 pandemic. This year's Awareness Week was also a vehicle for the organisation's own member policies aimed at helping turn around the confronting domestic violence statistics. Members endorsed policy motions earlier in the year that urged governments to consider domestic violence as a "national emergency", and called for the utilisation of existing research and implementation of relevant recommendations and best practice relating to protecting survivors of domestic violence.
"This is something our members are passionate about raising awareness around and we're determined to get the message out that more needs to be done to increase support services – particularly in rural and regional areas – and implement strategies and programs focused on prevention and rehabilitation of abusive behaviour," Leonie said. "We can all help make a difference by standing together, and saying we're no longer going to accept this level of violence in our own towns and suburbs."
As part of CWA of NSW Awareness Week, the Guyra Evening Branch will be at the Australian Poetry Hall of Fame Markets on Saturday 5th September from 10am until 12pm. Healthwise Nurse Jillian will be doing free health checks, joining her will be some friendly faces from the CWA to have a chat and hand out some free goodie bags filled with information on women's health and domestic violence (as well as some handmade treats)!