Guyra Lions Club's Youth of the Year Quest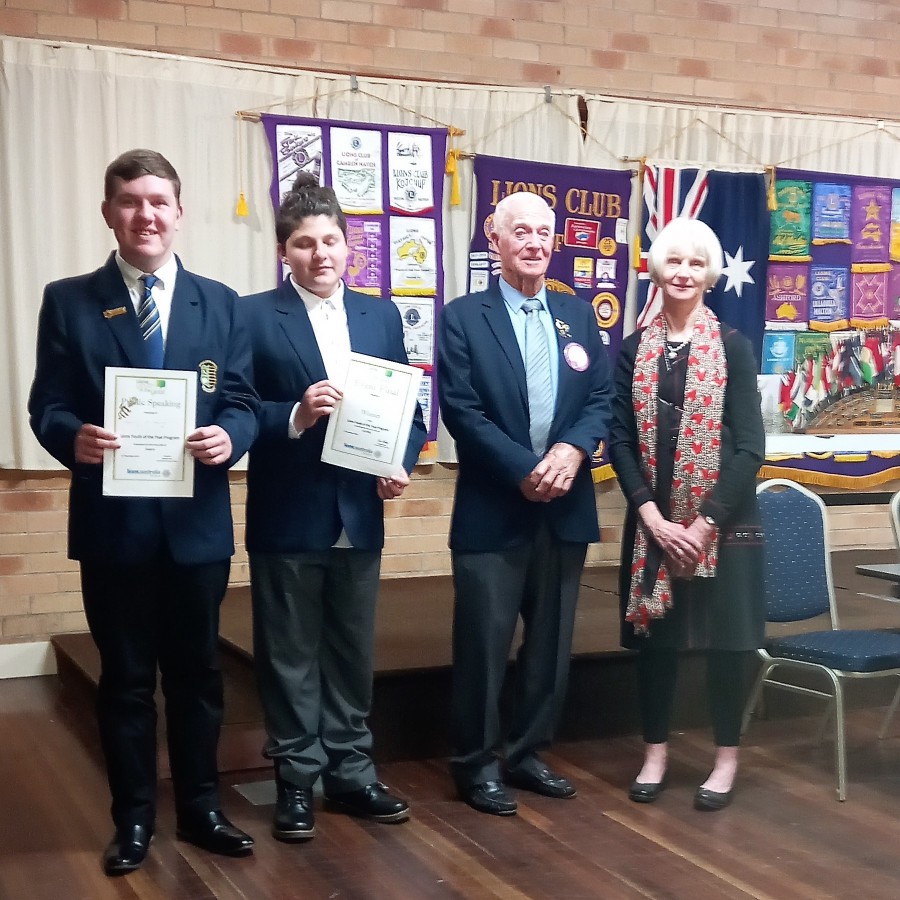 29th Nov 2022
On Wednesday November 16th, the Lions Club of Guyra held their Youth of the Year competition. The competition comprises two parts, an interview section and a public speaking section.
Two contestants, Harris Dullaway and Dante Lloyd from Guyra Central School, put themselves forward for judging. The students were both interviewed by a panel of three people, answering questions about their school activities, subjects that they are taking, after school activities and general knowledge.
The second part of the competition tests their public speaking skills. Contestants are required to speak for two minutes on each of two impromptu questions, before delivering a five minute prepared speech of a topic of their own choosing.
This year the winner of the public speaking section was Harris Dullaway and the overall winner was Dante Lloyd who will proceed to the next level.
Youth of the Year
chairman Jim Betts.