Funds boosted ahead of Drover's Run adventure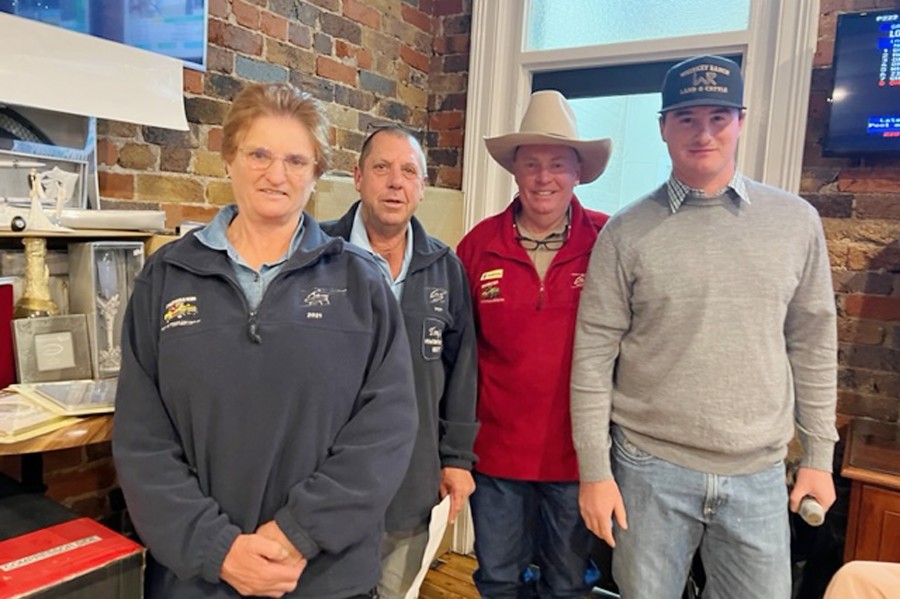 25th Jul 2023
Tony and Liz Looker have wrapped up their fundraising in preparation for the Drovers Run Event.
A well-attended auction at the Royal Hotel on Friday night added $7242.80 to their total.
It is the 8th time that the Drover's Run 4WD Outback Adventure has been held. Participants get to explore some of the most iconic destinations in outback Australia while raising funds for the Westpac Rescue Helicopter Service.
Combined with a sheep drive that raised more than $5000, the Guyra couple will add around $13,500 in funds to this vital service.
At the Royal Hotel on Friday night they were once again supported by the local community with an auction raising $4605. They also drew their wood raffle which raised a total of $2137.80 and meat raffles topped up the total with a further $500.
Tony and Liz would like to thank everyone who helped along the way. Special thanks to the Royal Hotel for providing the venue and Jacko's Jukebox for donating his services. Also thanks to Wayne Jenkyn and Myles Williams from Elders for donating their time to do the auctioneering as well as assisting with the sheep drive.
They will set off from Tilpa on the banks of the Darling River on Friday August 4th and over the next 9 days will cover more than 3,000kms across western NSW with overnight stops at Packsaddle, Cameron Corner, Silverton, Mildura, Mungo National Park, Cobar and Dunedoo, before the final stop in Newcastle on Sunday the 13th of August.
Drover's Run is not a race. It's about having fun, getting to experience the Outback, and meeting and supporting the wonderful people of rural Australia.