House damaged by fire in South Guyra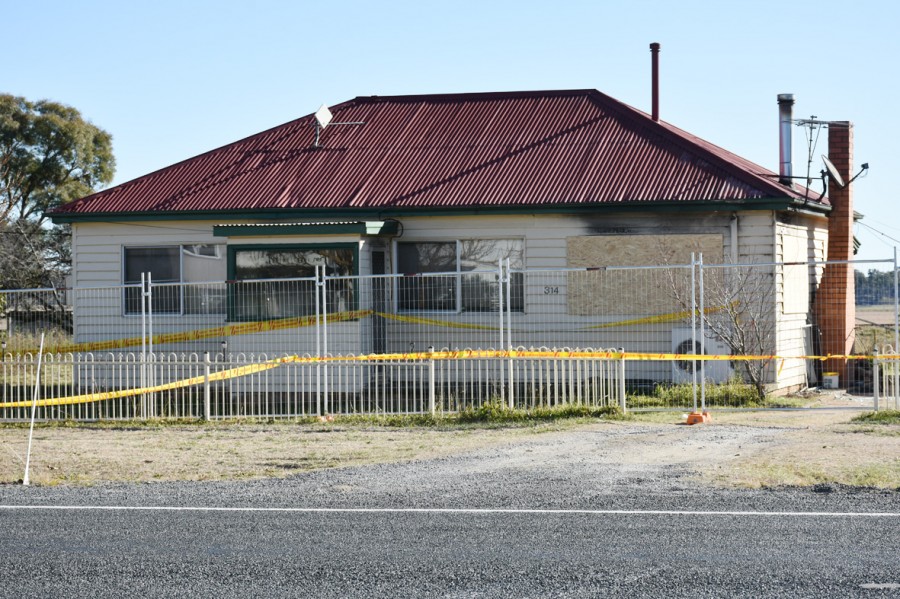 05th Jun 2020
Janelle Stewart
Fire and Rescue NSW have issued a warning to make cold weather preparations after a house in Falconer St, South Guyra was damaged by fire on Wednesday. The Guyra Fire Brigade responded to a call that came in at 9.14 pm on the evening of Wednesday, June 3rd, after reports that a house was on fire.
They arrived on the scene at around 9.25 pm and found the front room of the single-level house was on fire. On arrival the Guyra firefighters quickly began pumping and the fire was brought under control quickly. A second unit from Armidale which was called to assist was not required. The Guyra Rural Fire Brigade attended and assisted with traffic control.
The brigade reported that the position was in hand by 9.36 pm with the fire completely extinguished. The fire was not deemed to be suspicious and is believed to have started in a lounge chair. The fire was contained to the room of origin with extensive damage to the chair and damage to the ceiling.
New England Zone Commander for Fire and Rescue NSW Superintendent Tom Cooper said that now that the weather is getting colder, firefighters are asking residents to be mindful about home fire safety.
"Everyone should take time to think about fire safety and there are some simple steps that everyone can take to make their home safer," Supt Cooper said. "Every house needs to have a working smoke alarm and it needs to be tested regularly."
"At this time of year it is especially important to take care when using heating appliances and open fires, and you need to make sure that anything combustible should be kept one metre from heat source."
If people need further information in regard to fire safety they can contact the Guyra brigade for advice. The NSW Fire Service website can also help and you will find a detailed winter safety checklist online at www.fire.nsw.gov.au