Grandstand gets go ahead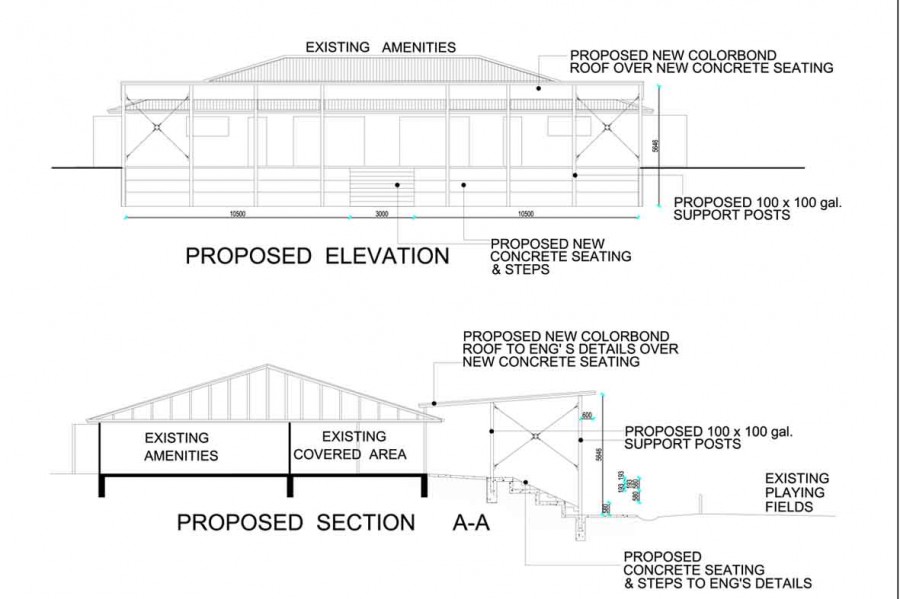 10th Sep 2019
Janelle Stewart
The Guyra Junior Rugby League Club is on a high after receiving news that they are one of two successful applicants from the Northern Tablelands electorate to get the go-ahead under the My Community Project initiative.
They will receive $120,000 in funding to build a covered grandstand at the Sporting Complex. The proposed grandstand will provide seating and shelter for spectators, protecting them from the extremes of our climate including rain, snow, hail, and the hot sun.
The grandstand will be constructed in front of the change rooms and canteen facilities. New concrete seating will be built into the existing embankment and covered with a metal roof.
Guyra Junior Rugby League President Gina Lockyer said that they are ready to begin construction as soon as the plans are approved.
"We were pretty lucky to get this money and I think we were helped because a lot of our members were already registered with Service NSW and we kept on telling everyone they had to vote," Gina said. "But I also think people voted because they could see it was a worthy cause and how much it would add to what is already in place."
"It will mean we can hold bigger carnivals and there are a lot of other events that will benefit by having the shelter in place. It will be a big boost not only for our members but for all groups who use the grounds and there is a lot of potential for use by the wider community."
Gina said they hope to begin construction shortly and once work begins it should be completed in around six weeks.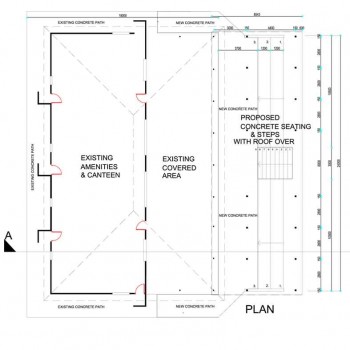 click for larger image