Black sheep is back with new owner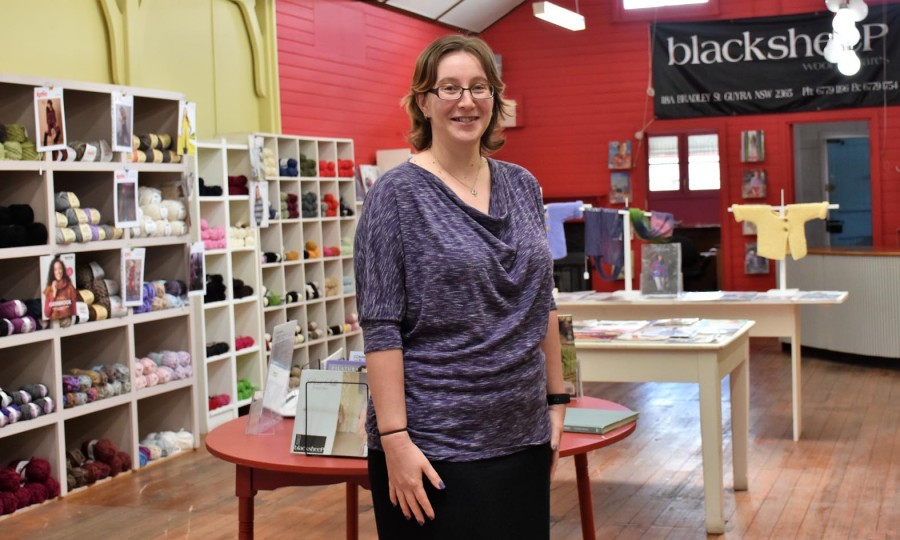 06th Nov 2019
A new owner has stepped in to ensure that Black Sheep Wool'n'Wares will remain open.
Bettina Donohue from Armidale is the new owner, taking over from Margaret Swerdlow who has run the business for the past nine years.
Originally from Sydney, Bettina first came to the New England in 2004 to attend University and has lived in Armidale on and off since then.
This is her first venture into the business world, but it was a perfect fit for Bettina who is a self-confessed lover of yarn crafts such as knitting and crochet
"I have been a keen knitter and crocheter for almost 10 years and have dreamt of owning my own shop almost from the start," Bettina said.
"Owning a yarn shop and selling yarns and the finished products has been something I wanted to do pretty much since I first picked up a crochet hook and needles."
Bettina says she plans to run the shop along the same lines as the previous owners, and her initial focus will be on building it back up to the level it was previously.
"Because Margaret was looking to close the business stock levels are pretty low so I have been busy ordering stock and hope to have it back to previous levels soon," Bettina said.
"I will also be looking to build up the online business and give the website a new look."
Future plans include offering classes for people to learn to knit and crochet, which she hopes to begin in the new year, and offering a range of finished product lines. She also wants to bring in some new yarns and extend the range on offer.
Bettina will run the shop with a little help from her Mum who is also an experienced knitter and between them, they will be able to help you select your yarns and patterns and also offer advice where needed.
Bettina officially took over the shop this week and is still working on getting the essentials such as EFTPOS in place. At the moment purchase will need to be cash only, but she hopes to have EFTPOS up and running in a few weeks.
Opening hours will be 9am to 5pm Monday to Friday and 9am until 2pm Saturdays.